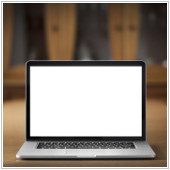 Fans of Google's Chromebook line of laptops will be happy to know that its latest edition, the Pixel, is here. With a high-resolution touchscreen that's more advanced than the latest MacBook, as well as other cutting-edge features, it's a pretty tempting piece of kit. But before you shell out your hard earned cash for this luxurious new laptop, take a minute to read about the pros and cons. That way you can decide if the Pixel is truly right for you.
Pros
Slim and lightweight – who doesn't love a sleek, compact new computer that's easy to pack up and take with you on the go? The Pixel weighs in at 3.3 pounds and is only 0.6 inches thick. If portability is something you're looking for in a laptop, then the Pixel is certainly an attractive option.
High-resolution touch screen – want a hi-res screen that's more advanced than Apple's latest offering? The Pixel doesn't disappoint and surpasses the latest MacBook with a high-resolution touchscreen that is 13 inches, 239-pixel-per-inch.
Battery life – For people on the go, battery life is one of the main considerations when choosing a laptop. And in this respect, the Pixel truly delivers. Not only does it promise 12 hours of battery life when fully charged, but it can also charge up to two hours of battery in just 15 minutes.
USB Type C ports – still scratching your head wondering how the Pixel's battery is able to charge so quickly? The USB Type C ports are what gives it this ability. Additionally, these ports speed up data transfers.
Cons
Price Tag – for a computer that relies heavily on a working internet connection, many users may question the $999 price tag. With previous versions of the Chromebook costing less than $200, it might be hard to justify purchasing the new version when it still has relatively limited capabilities.
Lack of storage space – when it comes to storage space, the Pixel only offers 32 and 64GB options. To help users swallow this deficiency more easily, the company is offering a free terabyte of storage on Google drive for three years. For those who want to create and edit documents on Google Docs, this is a near perfect solution. But for those who would like to actually edit and create documents on the Pixel itself, their options are limited. Downloading the familiar Microsoft Word, as well as other other apps and software, is not possible.
There's little doubt that the Pixel's new features, design and capabilities are impressive. But at the end of the day, it's still a Chromebook – meaning it will be as heavily reliant on the internet as its predecessors are. And you have to ask yourself, is a Chromebook – regardless of features – really worth $1,000? Ask yourself what you'd really be using it for, how often you work offline and whether you're getting good value when compared with other laptops on the market.
Have more questions about the Pixel or other new hardware on the market? Give us a call and talk with one of our qualified hardware consultants.