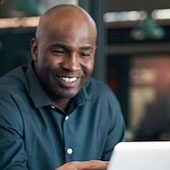 5 Questions Every IT Professional Should Say Yes To
Business owners have a wide variety of responsibilities. In many cases, they oversee the hiring process, ensure operations run smoothly and find the best third-party vendors to help benefit their business for years to come. One problem many business owners face when hiring a third party is knowing whether they're the right fit for their business. Making the wrong choice can be detrimental to your business, so how can you ensure you make the right decision? You ask essential questions.
Knowing which questions to ask is easier said than done though. Most business owners are convinced to use a third party, thanks to the persuasive skills of an excellent salesperson or representative. Still, many of these salespeople hold their cards close to their chest. They only tell you what you want to hear, leaving out anything that might make you doubt their expertise or abilities. We've seen this with many IT "experts," so we wanted to help you by providing you with some questions you should ask before they get anywhere near your network.
Here is what you should ask any IT professional before hiring them to oversee your network, IT and cyber security practices. These are simple yes-or-no questions; if you get a no from the "expert" for any of them, you're probably better off finding a different option.
Are They Monitoring Your Network At All Times To Ensure Security Settings And Security Patches Are Current?
For many businesses, the whole purpose of hiring an IT team or individual is to keep their cyber security protected. They might work with sensitive data that, if compromised, could harm their clients and the business's reputation. You need to make sure any IT expert you hire is going to stay up-to-date with the current security patches so they can ensure all holes are covered to keep your business protected. There should not be gaps when they aren't monitoring your network.
Do They Provide Detailed Invoices That Clearly Explain Everything You're Paying For?
Some IT "experts" believe the business owners they work with are clueless about the IT and cyber security industry. They'll try to overcharge for simple tasks without fully explaining what they did, and their invoices are as basic as it gets. This shouldn't fly with you. Every third party you work with should provide detailed invoices so you can see exactly what you're paying for. It's a huge red flag if they refuse to do this.
Will They Be Proactive And Provide You With Regular Updates?
If you're hiring someone to oversee your IT needs, you don't want them to be another responsibility you must manage. You want to trust them and know they're doing everything possible to assist your business. If you have to continually go to them to see how they're doing on certain projects, you're better off with someone else.
Do They Offer Any Guarantees On Their Service?
This is a big one many people don't think about, but it could make all the difference in your decision. A business or individual who does excellent work will stand behind their service no matter what, which means offering guarantees that they'll do what they say they'll do. Find out how they respond if your company's data is compromised or something goes wrong with a particular piece of software. Their response should tell you whether they're trustworthy or not.
Do They Have Set Rates For Each Project?
Before hiring them to assist with your IT needs, you should know how much everything costs. You should be cautious if they say they won't know how much something will cost until they start working. There's no telling how much they'll try to charge you, and it could be difficult to know if you're getting bamboozled or not.
It's important to have IT assistance for your business, as it helps keep your company, employees and customers protected. These are just a few questions you should ask before hiring an IT expert. If they answer no to any of the above questions, then continue your search and find someone who is a better fit and has your best interests in mind.