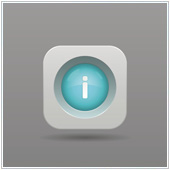 If you have bought an Android phone on contract from a wireless provider, you've likely noticed apps that come preinstalled on your device. These apps are called bloatware, which many users don't want. The problem is, they're difficult — if not impossible — to uninstall. Luckily, there is something you can do about them.
What is bloatware?
Bloatware is software that is preinstalled on the device by mobile carriers. These are "value-added" apps, which require you to pay extra to use them. An example of such apps is a music streaming service run by the carrier.
These apps are preinstalled because many carriers have contracts with manufacturers to install them. In other words, you don't get a choice as to whether or not it is installed on your device.
Is bloatware bad?
Mobile bloatware often gets a bad rap even though they're not necessarily bad or malicious. Some users even use some of the device's preinstalled apps. That said, many take issue with the fact that they weren't given a choice as to whether they want these apps installed on their devices.
Can I get rid of bloatware?
Unfortunately, no. Some bloatware can be uninstalled, but some can't be deleted. But don't fret. There are two options you can consider:
1. Disable bloatware on your device
If your phone runs on Android 4.X and newer, you can disable bloatware by following these steps.
Open your device's Settings panel by sliding down from the top of the screen and selecting the person icon with five squares, followed by Settings.
Tap on Apps and swipe right to highlight All at the top.
Scroll to the app you would like to disable and tap on it.
Press Disable.
Tap Ok in the warning that opens.
Once you do this, the app will be removed from the home screen and will no longer run in the background.
2. Purchase devices without bloatware
If you are buying a device or are looking to upgrade your current phone, make sure to purchase a device without bloatware. Most phones purchased separately from a carrier won't have carrier-specific apps. Consider buying at big-box stores or retailers instead of mobile carriers.
If you are unsure as to whether the device you plan to buy has bloatware, ask the salesperson or read online reviews. When you purchase a device from a mobile carrier, there's usually a stipulation agreement indicating that you permit them to install certain apps. Signing this contract means giving your consent.
One of the downsides to this is that you have to pay full price for the device. For some, this is acceptable, while others are fine with the odd bit of bloatware if they get to pay less for their device.
Looking to learn more about Android devices? Contact us today — our IT experts can help!