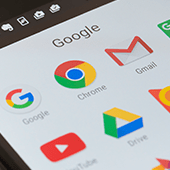 Google's long-standing productivity suite, Google Drive app, is getting parked. No, this is not a joke and it comes as a surprise to us too. But what does this mean for users worldwide? Is this truly the end of this hugely popular business solution?
Google made an official announcement on its blog that support for Google Drive app will end come December 11th, 2017, and the app will shut down completely on March 12th, 2018. In fact, you'll start seeing notifications from the app's user interface come October.
But you don't need to search for an alternative solution just yet; the Google Drive service isn't going anywhere. Despite the desktop app's departure, you can still access Google Drive's applications from your web browser and your mobile devices. Even better, Google has rolled out two more ways to access Drive applications and files on your desktop and keep them in sync on all your devices.
Backup and Sync
This consumer app replaces the standalone Google Drive and Google Photos Uploader apps. The way it works and the functionality it offers is pretty much the same as Drive, except all your Drive content will be stored on your computer hard drive rather than in the cloud.
You'll be able to access files in My Drive, sync selected folders in My Drive, use native applications like MS Word and Photoshop, and sync other folders such as Documents or Desktop.
You won't, however, be able to access files in Team Drives, stream files on demand, or sync individual files in My Drive. For those, you'll have to go with the second option called Drive File Stream.
Computer operating systems requirements for Backup and Sync:
Mac Lion 10.7 and up

Linux via drive.google.com
Drive File Stream
Drive File Stream is designed to save businesses and enterprises space on their local drive by providing on demand, cloud access to all Google Drive files from their computer. Features include access to files in My Drive and Team Drives, folders sync in My Drive, individual file sync in My Drive, and use of native applications like MS Word and Photoshop.
You can also make files available for offline access, and since cached files are synced back to the cloud when you're online, you'll always have the latest file versions on all your devices.
Computer operating systems requirements for Drive File Stream:
Windows 7 and up, no support for Windows Server editions
Mac El Capitan 10.11 and up
Drive File Stream allows you to do more with Google Drive, but if you're sure you're not going to be using all of its listed features, Backup and Sync is a simpler solution. Stay tuned for more news and updates about Google and its solutions. If you have any questions, just give us a call.