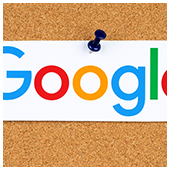 Like most software developers, Google releases enhancements for G Suite every month. These upgrades are often small changes that go unnoticed, but if you stay up-to-date with Google developments you just might find a new feature that could completely revamp how you do business. If you're a G Suite user, utilizing these 2017 updates could pay off.
Shared file storage for teams
The Team Drives feature, publicly released in March, is Google's take on team file sharing. Like many cloud platforms, users can store documents, photos, and other files in the cloud and share them with colleagues. The big difference, however, is that content ownership and file permissions are managed at the team level. This makes it easy to give access to team documents for new members and allow teams to retain important files should the original creator of the document leave the company.
Mobile management for iOS
For those who access G Suite via iPhones and iPads, Google has developed Mobile Device Management services. This feature enables companies to secure personal iOS devices without intruding on an employee's private information. When the "Basic" security option is enabled, for instance, administrators can prompt users to implement a lock screen, wipe data from compromised devices remotely, and keep track of device inventory.
Form templates
G Suite's Forms function helps you quickly create professional-looking online forms and surveys by giving you access to 100 different file templates to work with. And once you load any of them, you can simply customize the form by dragging and dropping new design elements or removing any unneeded sections.
Centralized search
In February, Google launched Google Cloud Search, a tool that allows employees to search across all G Suite products such as Drive, Gmail, Docs, Calendar, Contacts, and Sites. The feature takes into account file-sharing permissions, meaning users can access only documents they're allowed to see.
In addition to retrieving documents, Cloud Search can function as a digital phone book, displaying employee contact information and team schedules with a simple search query. And when viewing a contact's information in the search results, G Suite gives you the option to start an email, phone call, or Hangout session.
Instant references and citations
The Explore function, found at the bottom-right corner of every G Suite document, suggests relevant research material — like journals, articles, and published papers — for your reports or essays. A few months ago, Google further enhanced this feature by adding the ability to automatically create footnotes and bibliographies — in any citation style — when you use content from a recommended source.
We've merely scratched the surface of G Suites updates. And with more powerful upgrades set to be released in the coming months, you need to stay abreast of Google developments to make sure you don't miss out on time-saving features. If you want to be the first to know what new improvements G Suite has to offer, contact us today.