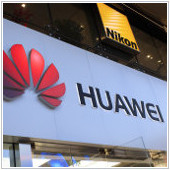 Although Apple gets all the attention, Android tablets have plenty of loyal fans to keep the gossip mill running. The most recent of these suggests that Google may be bringing back one of its most revered devices: the Nexus tablet. With a rumor that Google and Huawei will be collaborating to make this happen, we couldn't be more excited. If you feel the same way, read on.
People spend a lot of time looking for and comparing the best tablets on the market. Obviously, some prefer the iPad Pro 12.9 for its gigantic screen, but for those who just can't get enough of the customizations available for Android devices, a Google Nexus Android tablet is best.
But whether Google retains the 'Nexus' name remains to be seen. On October 4, the tech giant will host an event to release devices in their new 'Pixel' line and may add a Huawei tablet to this family. With its rumored 4GB of RAM and top-of-the-line specifications, the new device from Google and Huawei will enable users to enjoy an experience on par with that of a full-fledged desktop computer — all while stripping the out-of-the-box model of any unnecessary manufacturer software and bloatware.
In 2015, Huawei manufactured Google's Nexus 6P smartphone, which was lauded as "the most premium Nexus ever." That fact, combined with Huawei's existing tablet prowess from its experiences with the MediaPad M3, make this an all-star team-up.
Although we only know a handful of specifics about this new tablet, we do know that we love the Huawei/Google smartphone collaboration and can expect good things. Being a leader in the industry means constantly keeping your ear to the ground for new and exciting releases. You can trust us to always be one step ahead of the competition with our insider knowledge. For all your Android and mobile device questions, we're the authority. Get in touch with us today.