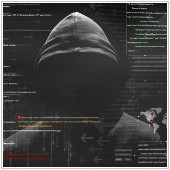 Know thy enemy. When it comes to hackers, most business owners get hung up on the technical and mechanical details of a cyber attack forgetting another important aspect: motive. Why are they attacking people and organizations in the first place? And who are they targeting? By answering these questions you'll have a better understanding of what resources need the most protection in your business.
Script Kiddies
When it comes to skill level, Script Kiddies are at the bottom of the totem pole and often use scripts or other automated tools they did not write themselves – hence the name. With only an elementary level of technical knowhow, Script Kiddies usually don't cause much damage…usually. The Script Kiddy virus known as the Love Bug which sent out an email with the subject-line "I LOVE YOU" fooled millions of people, including some in the Pentagon, in the early 2000's. The virus reportedly caused around 10 billion in lost productivity and digital damage.
So who is a Script Kiddie? Most of the time they're simply bored youth looking for a thrill or notoriety. Many never evolve into a full-time hacker, and instead just use their skills as a hobby. Oddly enough, many Script Kiddies find a career later on working in the security industry.
Hacktivist
If you've heard of Anonymous, LulzSec or AntiSec, then you're familiar with Hacktivists. These groups are made up of members of varying skill levels, all the way from Script Kiddies to some of the most talented hackers in the world. Their mission is largely politically motivated as they aim to embarrass their targets or disrupt their operations, whether that be a business or government body. Two of the most common ways they attack their target are by stealing sensitive information and exposing it or denial of service (DDoS) where a server is overloaded till it finally crashes.
As a small or medium-sized business owner you are not necessarily immune to Hacktivist disruption. If your business or a company you're associated/partnered with participates or provides services that can be seen as unethical, such as Ashley Madison (who fell victim of a major Hacktivist attack last year), then you too may be targeted by Hacktivists.
Cyber Criminals
Often talked about in the media and well-known by most SMBs, cyber criminals are after one thing: money. Their targets run the gamut, including everyone from individuals to small businesses to large enterprises and banks. But what do these targets usually have in common? They either have a very valuable resource to steal or their security is easy to exploit…or a combination of both of these. Cyber criminals can attack in a number of ways including using social engineering to trick users into providing sensitive information, infecting an organization/individual with ransomware or another form or malware, or exploiting weaknesses in a network.
Insiders
Perhaps the scariest type of hackers are the ones that lurk within your own organization. Insiders are made up of disgruntled employees, whistleblowers or contractors. Oftentimes their mission is payback; they want to right a wrong they believe a company has perpetrated toward them, so they'll steal sensitive documents or try to disrupt the organization somehow. Edward Snowden is a prime example of an insider who hacked his own organization – the US government.
Now that you know what motivates your enemy, you'll hopefully have a bit of an idea as to whether or not you're a target. To learn more about how to secure your business from these types of hackers, get in touch with our experts today.