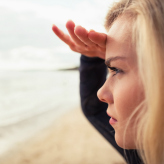 In Microsoft's ongoing attempt to go one better than Google and Apple in the user-experience stakes, Windows 10's Cortana digital assistant comes with countless functions to compete with Google Now and Siri. Now, in partnership with manufacturer Lenovo, the REACHit service lets Cortana search and deliver seamless results from not only your local drives, but cloud-based systems like Dropbox, Google Drive, and Box. The move means it suddenly got a whole lot easier to quickly find what you're looking for.
The Lenovo Yoga 900 convertible laptop device, expected to be released by the end of 2015, will be among the first to feature the REACHit app, available only on Lenovo PCs running Windows 10. At the heart of REACHit is an improved search experience that allows users to track down files across their various devices – meaning you'll find what you're looking for, regardless of whether you saved it on your desktop, laptop, tablet or smartphone – and cloud-based services like Dropbox, Google Drive, and Box.
These kind of comprehensive queries bear similarity to the deep Spotlight searches made possible in Apple's latest operating system release, El Capitan. But REACHit can be used with both voice commands and plain-English typed search terms, something to be expected given it uses Cortana as a base upon which Lenovo and Microsoft have collaborated to develop additional functionality. The search flexibility means it's possible not only to look for specific files when you already know the name, but also to specify parameters and find everything that matches. That includes finding photos, for example, based on where and when they were taken, who they've been shared with, and when they were last accessed. Perhaps most practically, this means REACHit can use date and location information to locate files even where they are not tagged in a way that would normally assist search execution.
Restricting the types of files that can be searched by REACHit, and the kind of information it uses to conduct those searches, will allow you to allay some privacy concerns – particularly prevalent given that the app is cloud-hosted. Certainly, REACHit signals further advancements in simplified natural-language searching across the numerous devices most of us now routinely use. It also exemplifies the increased importance manufacturers are attaching to an enhanced user experience that enables us to save valuable minutes in our workday.
Want to find out how effective implementation of Windows 10 in your workplace could help you boost productivity? Give us a call and we'll show you.