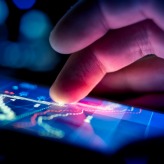 Business intelligence (BI) tools offer valuable insights into an organization's data and allow key decision makers to make faster and more informed strategic choices. But technology is evolving rapidly, and with it comes a new and more efficient BI practice – the self-service approach. Many organizations are now shifting towards this new form of BI, due to its advantages over the traditional system.
What is self-service business intelligence?
Self-service BI is a reporting and analytics platform that business users with limited IT knowledge and experience can use for themselves. Simply put, if an end user trying to find an answer to a business question can access, use, and generate reports without bothering the IT department or data analysts, then they've done self-service BI.
The end goal of self-service BI is to eliminate redundant processes where users have to request access and assistance from data analysts and technology experts. With self-service BI, users are able to gather information, analyze it, and share the reports with others, without having to know the technical protocols required to access the data.
Traditional vs. self-service
In traditional BI systems, analysts create reports based on input data, and deliver them to key decision makers. In the case where the decision makers need more detail or different data, or change their business questions, analysts have to adapt the report or create new ones.
Self-service BI is designed to eliminate this time-consuming reporting process, placing much of the responsibility for report creation on end users. It opens the door to data exploration and new possibilities. Instead of asking analysts to generate reports, end users have the ability and tools to find the answers to their own business questions whenever they want.
How self-service BI can benefit your business
Self-service BI helps improve organizations in various key areas. Here are just some of the benefits it has for your business.
It saves time – most likely there are far more people asking business questions than there are IT experts creating reports to answer them. By removing the dependency on data analysts and technical staff, companies are able to improve the efficiency of their analytical process and save time, as end users can find the answers to their questions themselves.
It eliminates mistakes – the more decisions users have to make, the less likely they are to make the right ones. Self-service BI helps ease the decision-making process by delivering nearly instant reports and visualizations that are easy to understand. Users can analyze their data from any angle and deduce answers without having to consult specialists.
It reduces costs – since end users are able to utilize self-service BI with little to no training, training and support costs are significantly lower than other BI solutions. What's more, self-service BI platforms can be accessed from anywhere and at any time, without the need to install expensive hardware and servers, allowing businesses to save money.
There are plenty of benefits of adopting self-service BI. As more employees are able to analyze and explore data by themselves, decisions can be made much faster and at a far lower cost. Want to learn more about business intelligence and how you can implement it in your organization? Give us a call today.