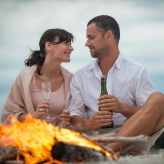 If you thought implementing tablet technology into your business setup was beyond your company's budget, it might be time to reconsider. Online retailing giant Amazon could be about to shake up the tablet industry, with the launch of Amazon Fire. This super-economy Android tablet will retail for just $50, putting it within reach both of home users, and of businesses looking to buy in bulk. Here's what you need to know.
The seven-inch Amazon Fire tablet is due to launch on September 30, meaning it will be available just in time for the holiday season – great for individuals looking to treat themselves or loved ones, but also good news for businesses looking to use technology to increase efficiency ahead of the busy peak period.
Given the tablet's budget positioning – with likenesses to Google's stripped-back Chromebook, which performs basic functions but is of only limited use without an internet connection – it's not surprising that it isn't as powerful as more popular options. While its software is based on Android, the device actually runs on Amazon's Fire OS 5 Bellini operating system. That means it does not support the Google Play apps used on the vast majority of Android tablets – which will be a drawback for some users – but it does work with the Amazon app store. Other key specs include a 1,024×600 pixel display, a 1.3Ghz quad-core processor, 1GB of RAM, and 8GB of internal storage that can be increased further by using a microSD card. According to Amazon, the Fire supports seven hours of battery life during moderate usage.
Perhaps most interesting, though, is the fact that the Fire comes with built-in advertising-based screensavers displaying Amazon promotions; a small additional payment is required to switch these off. Again, it's hardly a shock to hear that there's a semi-catch of this kind when the tablet itself only costs $50. It might also represent a shift in the market positioning of tablet devices, with more focus on business models similar to those of no-frills budget airlines and hotels, where extra payments are required for meals, seat selection, windows, towel rental and so on.
Either way, the Amazon Fire could be the way into tablet use for companies that need their employees to have the ability to work remotely and flexibly, but which don't require the more intensive capabilities of pricier higher-end devices. To learn more about adapting mobile technology in your business in order to boost efficiency and productivity, give us a call.