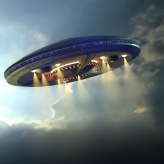 Siri, Google Now and Cortana are just three examples of the growth in the use of artificial intelligence that has come about in recent years. They are powered by one element of artificial intelligence, known as Natural Language Processing (NLP). NLP involves a computer turning verbatim human language into useful analysis, and its role in the various devices we now use is increasing all the time. Here's what you need to know about NLP.
There's more to Natural Language Processing than voice recognition
Voice recognition might be among the most well-known practical uses of NLP in the technology we encounter in everyday life – but that likely has more to do with the popularity of the services that employ it, like Siri, Google Now and Cortana, than the merits of voice recognition in comparison to other NLP functions that tend to stay out of the limelight.
Truth be told, there's a whole lot more to artificial intelligence than NLP. In fact, NLP is more effective in analyzing text data than it is sounds, which is precisely why digital assistant apps first use voice recognition to turn your commands into text data, and then use other NLP capabilities to search online for related information.
Natural Language Processing has already moved beyond its infancy
It's tempting to believe that elements of artificial intelligence like NLP are still in the realm of the sci-fi movies, and that they are a long way from being useful to the technology we use in our everyday personal and business lives. It's tempting, but further from reality than you might realize. That said, it's true that to date there has been no commercial use of NLP that has truly exploited its full capabilities; even its deployment in a recently launched project to automate customer service only really scratches the surface.
What is clear is the shape that future uses of NLP will need to take. We already know that NLP alone doesn't always judge context well, since it needs to learn about its environment first – without turning to other sources, for example, one app employing NLP would struggle to differentiate between providing traffic information and diagnosing a health complaint. The key, at least for now, is to restrict the scope in which NLP operates – by limiting its use to a travel app, for instance, NLP could learn about the various travel arrangements you make and then devise itineraries for you.
It works with more than just large-scale data
While it's undeniable that NLP can be put to great use in analyzing vast swathes of aggregated information, for example taking masses of social media data and being able to assess the feelings of users towards the subject in question, that's not the limit of its capabilities. Contrary to popular belief, NLP can also be used to interpret much smaller-scale data in real time. This is where its true value comes into play in terms of being able to take natural-language user input, in an app setting for example, and make decisions that add value to our mobile experience.
Whether for automated customer service or comprehensive sales applications, it's clear that Natural Language Processing – and other aspects of artificial intelligence – hold the potential to be of value-adding benefit to the business world in the near future. It's an area that's very much still in development – and so even more exciting, and important to watch – but now is the time to discover how best to implement NLP technologies into your company. By getting ahead now, you can offer a customer experience that truly sets you apart from the competition. To find out how we can help you achieve just that, and at the same time maximize the value you drive from mobile technologies more generally, give us a call.