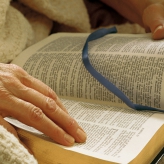 Even the most fanatical Google fan has cause to use browsers other than Chrome from time to time. After all, while Chrome might have crept a long way up the popularity scale, there are still alternatives out there – among them Firefox, Safari and even Internet Explorer. Whether you prefer to use another browser on a particular device or just haven't got around to installing Chrome on it, you'll still want to have your Chrome bookmarks handy in order to speed up your work. Here's how to go about accessing your bookmarks from elsewhere.
Whereas in the past it was possible to sync bookmarks saved in Chrome to your Google Docs account, this ceased with the transition from Google Docs to Google Drive. You can still save your bookmarks, but they are now only accessible on other devices if you use Chrome there too. Go online with Firefox or one of the other alternatives and you'll be left without the easy bookmark access you rely on. The alternative is to use the Bookmarks Anywhere browser extension, which syncs your Chrome bookmarks to your other browsers and updates them live as you add to the list. Here's how to do it:
Within Chrome on the device that contains the bookmarks you want to sync, download the Bookmarks Anywhere extension from the Chrome Web Store.
Once the extension has been added, a popup will appear. If you're not already logged in, sign in to the Google account you use in Chrome; you'll then need to grant Bookmarks Anywhere the browser permissions it requires.
Your Chrome bookmarks will now be synced to the Bookmarks Anywhere site. To access them from non-Chrome browsers on your other devices, just sign in to www.bookmarksany.com using your Google account and a list of your bookmarks will appear. You can also manually add new bookmarks from this page, though these don't appear to sync back to your Chrome bookmarks menu.
If you want to discover other simple ways to boost your productivity through better use of IT, give us a call and we'll show you how.