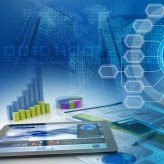 As the healthcare industry continues to embrace significant technological changes, healthcare providers need to keep up with the latest trends to deliver better patient care. That's why more and more healthcare organizations are turning to managed services providers to lower costs and improve productivity. While this concept is on the rise, the services and level of support offered by managed services providers remain all over the place. However, there are certain managed services providers that work specifically within the healthcare verticals.
Here are some things to look for in a managed services provider before you consider partnering with one.
They guarantee response times
When it comes to providing healthcare services, talking about fast response times is not the only thing that matters. You should always make sure that your provider guarantees response times, and that you're able to contact them 24/7. Consider this: in a scenario where something breaks or you come across technical issues in the dead of the night, your best bet would be to contact your service provider, not to try fixing things on your own. Therefore you need a provider who is able to provide assistance whenever you need it most.
They support a business continuity plan
You risk putting your organization in jeopardy if your managed services provider can't assist in your recovery from major outages or natural disasters. A business continuity plan is an absolute necessity in your healthcare organization – you simply can't afford to lose all your valuable medical data in the event of a disaster. You need all the help you can get from your managed services provider to maintain redundant systems, as well as help manage automatic failovers.
They provide proactive security
In the world of healthcare data security, aligning your practice with HIPAA compliance mandates is essential. Failing to meet regulations may result in huge fines, serious penalties, and even the withdrawal of your license to operate. The ideal managed services provider should offer core security services that include identity-based security and encryption, authorized privileges and access control, and data accountability and integrity.
They offer staffing services
Healthcare staffing shouldn't be a hassle but, thanks to the changing dynamics of healthcare IT requiring a sophisticated workforce, that's exactly what it can become. You need a managed services provider that assumes full responsibility for your clinical labor while providing you with a single point of contact for all your staffing operations, including account management, customer support, order placement, and more.
Choosing the right managed services provider can be a time-consuming task but, when you do make the switch, they can streamline your operations, reduce operational costs, and enhance workforce transparency.
If you want to learn how great technology and support can benefit your healthcare practice, get in touch with us today – we provide the perfect set of IT solutions and outstanding support to drive your organization forward.