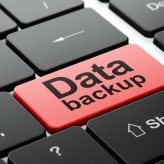 Relying on the power of WhatsApp to hold the fabric of your life together? If you're a regular user of the messaging app and can't quite bring yourself to imagine carrying on without all the valuable messages that live inside it, you'll breathe a sigh of relief when you learn about WhatsApp's new integration with Google Drive. Added in April, it allows you to backup your messages and more, so that you're covered come what may. Here are the facts.
The introduction of Google Drive as a backup option within the app will prove a relief in the event that you need to reinstall your existing WhatsApp account – either on your existing phone or a new one. Once activated, a backup takes place at 4am at the frequency selected in your app's settings; it's also possible to manually force a backup at the time of your choosing.
WhatsApp makes its backups locally before moving the data across to Google Drive. Each backup is incremental, meaning that the first one WhatsApp makes will be of all your account's data – including messages and photos but not, for the time being at least, videos – and will subsequently update that backup with any new files and changes to existing data. This is presumably intended to keep the size of each backup transfer to a minimum; though you should still anticipate that first attempt taking quite some time, and chugging through a lot of data if you're doing it over your cellular connection rather than wi-fi.
Once the data is safely within your Google Drive account, it's hidden and only accessible from within WhatsApp, in order to populate a new account. In the event that you need to use it, after logging into WhatsApp with your phone number the app will search for backups both locally and on Google Drive. Assuming it finds something, it will then give you the opportunity to transfer it back across.
Google Drive integration has been available since the release of WhatsApp version 2.12.45 for Android, which debuted in April. The feature isn't yet available on Apple devices, however. It's simple to enable – just follow these steps:
Enter the app's Settings menu.
Select Chat Settings.
Select Chat Backup.
The screen will display your last backup time and a selection of grayed-out Google Drive settings. Adjust the frequency from Off to the option of your choice.
Select the Google account you'd like to use, and whether to use your wi-fi connection alone to conduct the backups, or combined with cellular data.
Want to learn how to implement messaging services like WhatsApp in your business, as well as how to protect your organization's data? Give us a call to find out more.