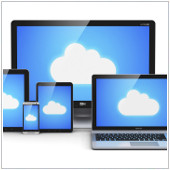 Earlier this month, Microsoft announced they'll be replacing their current E4 Office 365 suite with the new upgrade – E5. With an unspecified release date for later this year, E5 will have a direct effect on current E4 users and those who are thinking about signing up for a new Office 365 package. Here's what you need to know about this new version, and how it could impact your business.
What's included in E5?
According to Microsoft's Office Blogs July 13th post, the tech giant announced that the E5 plan will include the following new capabilities:
Skype for Business services with support for features including Cloud PBX and PSTN Conferencing
Analytic features such as Delve Organizational Analytics and Power BI Pro
Advanced security features like Customer Lockbox, eDiscovery, Advanced Threat Protection and Data Loss Protection
With these new service offerings, Microsoft believes that business owners will be able to reach new customers and increase value for their existing ones.
The cost?
While Microsoft's Office 365 current E4 package costs $22 a month in the US, there was no official announcement of the price for the E5 version.
However, since E5 will include services such as Advanced Threat Protection, which currently costs an additional $2 per user/month, as well as Power BI Pro, which is priced at $9.99 per user/month, a price increase seems inevitable – and very well could be significant.
Your options
Because E4 will be retired when E5 is released, that means that current E4 users will have to either upgrade to E5, or change to E3 plus Cloud PBX.
For those who have yet to sign up for Office 365, however, you'll also have the additional options to choose an E1 or E3 package with available upgrades.
Is it worth it to upgrade to E5?
That all depends on your business, and likely the price of the upgrade. However, the question you need to ask is, "will the new capabilities enhance your organization enough to justify the higher cost? If you need additional help understanding how E5's new features and capabilities can create value in your business, we're happy to assist you.
Curious to learn more about the Office 365 E5 package? Get your questions answered, and give us a call today.