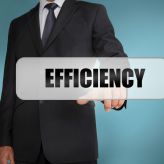 Technology has allowed businesses to get more work done with less time and expense. When properly implemented, it serves as a great tool that allows your employees to work remotely, collaborate more efficiently, and manage their time more effectively. If you want to thrive in today's competitive marketplace, you need to make technology work for you. Here are some things you can do to make your employees more productive.
Change office communication
In order to increase efficiency, set up instant messaging software such as Skype on your employees' workstations. This allows them to send instant messages to correspondents instead of having to get up from their desks to see whether the person is available. Of course, if you need to discuss big projects or issues, face-to-face communication is likely the best choice. But you can simply send a quick message for more trivial conversations, saving precious minutes and allowing you to get more work done.
Install video conferencing
Traveling to offsite meetings and training sessions takes time and, all too often, time spent on the road is time lost. Rather than commuting for hours outside your office, opt for a networked phone solution that offers video calls and conferencing. This way you can hold a video conference to discuss business matters from the comfort and convenience of your office. You can also take things up a notch and equip the conference room with tools to pull up documents and have them displayed on a big screen, so that everyone in the meeting can follow the conversation with ease.
Upgrade workstations
Outdated technologies and workstations limit your business's progress, and are a hindrance to developing clued-up, efficient employees. Aging phone systems and slow networks can frustrate your team and bring productivity to a standstill. So it's important to take the time to assess your current workstations, applications, hardware, and tools. This doesn't mean that you have to buy a set of entirely new workstations. But you should replace obsolete equipment with more up-to-date machines. In addition, make sure all software and applications are up-to-date to ensure maximum efficiency and employee satisfaction.
Implement ERP software
Enterprise Resource Planning (ERP) is business process management software that allows organizations to automate processes and centralize data in order for employees to collaborate more efficiently. ERP software provides employees with up-to-date business information that they can easily access and make use of. What's more, ERP also eliminates redundant data entry and reduces the number of spreadsheets that are used to record critical business data, by storing information in a centralized database.
To get the maximum return on your technology investment, it's also important to partner with a knowledgeable and reliable service provider. Get in touch with our tech experts today to find out how we can implement technology to help your employees become more efficient and productive.