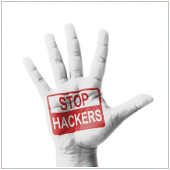 For many people, passwords are the bane of online existence. Rely on one master password for all your logins and using the Internet can become a security threat. Use dozens of unique ones and it quickly becomes an annoyance. With Windows 10, Microsoft looks to resolve this problem for good. And by doing so, they hope to make the Internet and computer devices both safer and easier to use, for people around the world. Here's how they intend to do it.
The problem with passwords
The problem with passwords is simple – they can be stolen. And from Facebook to iTunes to Flickr and thousands more, nearly every major website and thousands of niche ones require a password to use. And because we Internet users are logging onto dozens of these sites and services everyday, it's virtually impossible for us to create a unique, complex password for each one. So people resort to using only a handful of passwords, or even just one master password, since it's easier. But of course, this poses a security risk. So what's an Internet user to do?
Microsoft Windows 10 is pioneering a new technology that is ready to flip this dated system on its head and eliminate the password problem for good.
Login to your devices with biometrics
Passwords can be stolen easily, but how easy is it to steal a person's physicality? Microsoft's new technology, named Hello, uses biometrics – such as your fingerprint, or face or iris scan – to log into your computer, laptop or other device. This ensures that no one can login to your device but you.
Well, what about using a photograph to login instead, you might ask? It won't work. Using technology that takes a detailed map of your face in 3D, Hello is trained to reject the token photograph or selfie on login attempt. This makes it virtually impossible for anyone, besides you, to login to your device.
Use biometrics to login on the web
Logging into your computer with biometrics is great, but what most users really want is a more secure solution to login to websites while not having to remember a bazillion passwords. This is where Microsoft's Passport comes in. Passport allows you to login into applications and online content without the need for a password. For example, instead of using your typical password to sign into your Microsoft Windows Account, you can now use Windows 10 facial recognition (or other biometrics) to log you in instead. That means you can access Skype, Xbox Live, Office 365 and more without a standard password. In addition to your Microsoft Windows Account, you'll be able to use the biometric capabilities of Passport to access thousands of enterprise Azure Active Directory online services. Bear in mind, though, that it will be quite some time before you can use Passport to replace all your standard logins, since not every website has implemented this technology yet.
Want to hear more exciting Windows 10 news, or need assistance with your Windows device? Get in touch with one of our technology experts today.