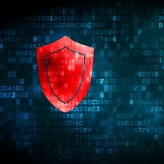 Healthcare institutions today are increasingly opting for mobile devices to increase their employees' productivity and collaboration, and to deliver better patient care and customer service. Yet the benefits come with the potential risks of data breaches and threats. Without proper security measures in place, hackers could steal patients' healthcare data and use it for personal gains. Protecting patients' information is a must for your healthcare organization – here's how you can secure healthcare data.
Encrypt data
Data encryption stops hackers in their tracks of stealing information. When you set up connected device systems with service providers, whether it's cloud systems or data transfer channels, make sure that data traffic of the device and its software application is encrypted when communicating your institution's private networks and those of your outsourcing providers'. Personal healthcare information can be compromised during the collection and transmission processes. Encrypt data to protect information from being stolen.
Protect passwords
When setting up a system, connected devices are automatically deployed with default usernames and passwords, most of which are all too familiar for attackers. After setup is complete and before critical information is collected and transmitted, you should change the password immediately. Also, the connected device network shouldn't be configured in a way that exposes authentication credentials in your institution's network.
Authorize devices
Privacy protection can be strengthened by securing device and authorizing permissions. The devices should be configured to prevent data from being accessed or removed by all others except the authorized device holders. Restrict devices from accessing data beyond its intended operation, and set up permissions so that the generated data can only be accessed by an authorized person with a need to handle the information.
Inspect personnels
One of the loopholes in healthcare data security lies in employees. Former employees – both of your healthcare institution, vendors and its subcontractors – can be the source of unauthorized disclosure. Check for potential data breaches regularly, detect and repair the damage before it spreads. Additionally, issue security policies and watch over your current employees to ensure good personnel practice. This is especially important at the network administrator level, since that manager holds the key to your healthcare data.
As a healthcare business owner you should enter into agreements with your IT service provider to ensure the connected devices and network system is up-to-date and protected by multiple layers of security.
If you want to learn how to protect your healthcare institution from hackers, get in touch with us today – our cybersecurity experts are on hands to help.