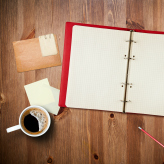 Google has finally invented the missing piece in the jigsaw for iPhone users – the tech firm has completed its suite of apps by adding iPhone functionality to the popular Calendar App. Now you can schedule yourself to within an inch of your life, all without leaving your iPhone and without bothering with integration between Google Calendar and your phone's own built-in diary management tools.
Like its Android sibling, Google Calendar for iPhone takes a colorful approach to displaying your engagements in a daily or three-day view; much like the web version, events from different calendars are categorized by color for quick and easy identification. As well as your existing Google calendars, the app imports and works with any different calendars you already have setup using your phone's own tools. You can also take a step back and look at the whole month at a glance – though you don't see individual appointments in this view, it allows you to select a specific date from the calendar and zoom back in to check what you have going on.
Continuing the aesthetic theme, the app takes your diary entries and prettifies them – think a background image of palm trees if you enter the details of your upcoming holiday to the Bahamas. You'll also get useful supporting data for your day-to-day events, like maps to get you to your next meeting or an idea of the weather when you jet into a new city for the night. And if you're a Gmail user, you can have the app automatically create events from your email – perfect for having details of meetings and travel bookings plugged into your schedule for easy reference. Features like this bring you the benefits of travel planning apps like Tripit without the hassle of having to forward each email confirmation across first.
Adding diary engagements manually is a breeze, too – this functions in much the same way as the web-based Google Calendar, except that you can tap into your iPhone's contact list to select those you want to invite to your events. The app can also go some way to predicting where you'll host each event, and so autofill the location for you.
While many of the features of the app are not dissimilar to things you can already accomplish using Google Calendar on the web, the app's release means all of those tools are finally bundled up and easily accessible to those of us who just can't stray too far from our iPhone. A switch to the new Google Calendar for iPhone app means a big step up in performance and productivity if you're currently using the far more basic features of your phone's in-built calendar app.
Want to learn more about using the iPhone in a business setting? Give us a call today.