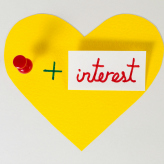 Much attention in the social media marketing world is paid to the heavyweights of Facebook and Twitter – and, when executed properly, your marketing efforts on these networks can pay great dividends. But there is much more to social media marketing than these two platforms alone, and other channels that are on the rise include Pinterest. What's more, building Pinterest into your social media marketing strategy just got a lot easier, more efficient and more rewarding. Here's why.
Pinterest recently announced the launch of an updated and improved browser extension that enables users to save content and pin it to their boards. The platform has supported browser extensions like this for several years already, but the latest enhancements reduce the number of clicks needed to pin images and other content to boards. It is also now simpler to track down the specific board you want to pin an image to, or to create a brand new board from within the browser extension if you don't already have one that fits.
For casual social media users, the Pinterest button that comes with the browser extension makes for a simple way to bookmark content on Pinterest in order to come back to it later. Pinterest itself gives the example of a food blog – while you're browsing a recipe, you can click the Pinterest button on your browser and in just a couple of clicks save a visual reference to one of your boards. Then where you're ready to start cooking, you can easily find the image and click it to return to the blog.
But the benefits are there for those of us using social media for business purposes, too. The extension makes it simpler for you to pin both your own content, which users can then share by re-pinning or clicking on find out more on your web site, and for you to pin and share other relevant content from around the web that will be of interest to your prospective customers. Never forget the golden rule of social media marketing, that your profile – on whichever platform – shouldn't just be a non-stop stream of promotional messages. Social media is different from conventional advertising, and your content should be a blend of subtle promotion and other, non-sales content that is of genuine interest to prospects.
Pinterest is growing in a big way, meaning now is the perfect time to accelerate your marketing efforts on the platform. There are now said to be over 50 billion pieces of content pinned on the site, spanning over a billion boards, and traffic is both growing and moving to mobile devices. In fact, over 80% of the site's traffic comes from mobile. And while Pinterest has long been considered to be a predominantly female-friendly site, the channel's popularity with men is growing, and is outpacing the overall growth in the Pinterest user base.
If Pinterest doesn't already figure in your social media marketing strategy, it's about time it did. Give us a call to discuss how we can help you propel your social media efforts forward.