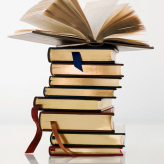 We now operate in a business world where we no longer work on just one device. Instead, we switch regularly between our office PC or laptop, a smartphone while on the move between meetings, and perhaps a tablet to keep on top of work while on a business trip – or to catch up on emails while watching TV in the evening. You might even hotdesk between different locations in your office or across multiple sites, using a different computer each time. It's important that, wherever you work, you have access to the information you need to help you do your job smoothly and efficiently. That's why Opera's introduction of bookmark syncing on its mobile and desktop browsers is a particularly welcome one.
Bookmark syncing is already standard practice on most browsers, and those who use Google Chrome in particular will already be familiar with being able to log into the browser on different devices and access all your bookmarks just as you left them. Yet, despite its popularity with over 300 million users, it's a feature that was oddly missing from Opera until an update last month. Bookmark syncing is now supported across Opera's desktop platform, Opera Mini for iOS, and Opera for Android, with Opera Mini for Android expected to follow soon.
Syncing your bookmarks on Opera browsers is as simple as it is on the likes of Google Chrome. Simply sign into your Opera account on each device that you use (after creating an account if you don't have one already), and your bookmarks will magically appear for you to access, edit and add to. Of course, if you're happy as you are, then you can use Opera as you always have done and without signing in – the only difference is that you won't have access to your bookmarks on any devices where you're not connected.
Though it may lack the glitz and glam afforded to other, newer browsers like Chrome and Firefox, Opera is a stalwart that has been around since 1995. At the start of this year, one of Opera's original developers unveiled a brand new browser, Vivaldi, after he became disillusioned with Opera's change of course from its original functions and purpose. Designed for power users who spend a lot of time online working with high volumes of content, Vivaldi might be for you if you not only like to bookmark lots of pages, but also have a tendency to keep numerous tabs open.
Learn more about how different browsers can help you boost your organization's productivity – get in touch with us today.