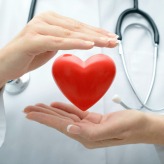 Healthcare service provider gloStream has announced its partnership with TRIARQ Network, a community of healthcare professionals. Under their mutual agreement, a new company called 'TRIARQ Health' is being formed to align and address the value and quality of healthcare to consumers through value-based programming. Here's everything you need to know about TRIARQ Health.
What is TRIARQ Health?
TRIARQ Health was created by the leadership teams from gloStream and TRIARQ Network, along with other healthcare executives and service providers. The main focus of TRIARQ Health will be to deliver high quality and innovative healthcare services at affordable costs to patients and communities. TRIARQ Health will work closely with communities and medical institutions to reform the healthcare industry.
Where is it located?
Headquarters are located in Troy, Michigan, employing about 40 staff and with plans to recruit more as it expands nationally. The main offices are situated in New York and Florida, with approximately 60 employees, with another office located in India, with 100 employees.
How can it improve healthcare practices?
TRIARQ Health plans to address the challenges facing physicians, therapists, and other medical professionals by combining the qualities of gloStream software and the expertise of TRIARQ Network professionals. TRIARQ Health provides services tailored to suit the specific needs of healthcare institutions, including performance management, revenue cycle management, cloud services, benchmarking, in-depth reports and many more.
TRIARQ Health's focus areas
In response to rising expectations from patients, TRIARQ Health will focus its efforts on three areas, each aligning with the goals of the Triple Aim: improving patient experience, improving the population's health, and reducing per capita cost of healthcare.
gloStream – now a TRIARQ subsidiary, gloStream will continue to provide technology, performance management and revenue cycle management to TRIARQ Health's practices. gloStream will also provide consulting services to physicians.
TRIARQ Network – groups of healthcare professionals will create new standards in clinical and service excellence through extensive research and cross collaboration between physicians.
TRIARQ Value-based Programs – a unique medical program designed to lower healthcare costs and improve quality and outcomes.
The healthcare industry is moving towards a value-based system, where patients get the most out of their treatments for the lowest cost possible. If you want to learn more about this changing trend and how it may affect your healthcare business, contact us today.