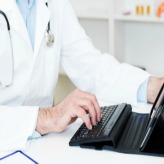 Nowadays professionals in healthcare services use Electronic Medical Records (EMR) to gather a patient's data and record medical information. EMR are more beneficial than paper records because they eliminate the problems of poor handwriting and allow users to organize and store data more efficiently. They are also one of the best tools to ensure a patient's safety, prescribe medication, and manage chronic illnesses. However, with so many EMR vendors out there, choosing the best EMR to suit your healthcare practice can be overwhelming. Here are some criteria to consider when selecting an EMR system.
Determine your requirements
This is a very important process and should not be something you leave to the vendor with no input yourself. EMR offer a vast selection of functions, and you don't want to end up choosing one that is irrelevant to your practice. The first thing you must do is to narrow down the features you need. You should make a list of all requirements from the ground up: patient admission, patient scheduling, medication lists, visual reports, and so on. Then you need to prioritize the features that would bring the most value to your practice.
Get the appropriate EMR for your specialty
Most EMR products have a wide range of capabilities while others meet specific needs for medical practices. EMR systems with broad functions may not offer the features that you need. On the other hand, the right EMR will be customized to suit your specialties, which will provide a familiar workflow. For instance, doctors who specialize in midwifery will need a unique EMR platform designed for this type of work. So ensure you have the right tools to do your job!
Simple Usability
For healthcare professionals, dealing with patients and medicines can be time consuming enough, without systems and processes making things more complex. EMR should make the whole treatment process easier, not harder. How do you know whether your EMR solution is easy to use? You can try out the demo version and road test a few common functions that assist in your everyday routine. You should be able to figure out how to use it more or less right away. Simplicity helps a lot, especially when implementing a new system – you need employees to be able to catch up quickly.
Support and upgrades
As with other types of software, you'll want all the support you can get from your vendor. Reputable sellers will usually provide 24/7 support, which is beneficial as most likely you'll come across technical problems at some point. You never know when you might need someone ready to answer questions late at night. And when it comes to software, support often includes upgrades with new features and bug fixes. Find out more about your potential vendor's track record in giving quality care and consistent software updates.
Vendor viability
Take into account your vendor's plans for the future before buying their EMR product. You're not just buying from your vendor, but you're also creating a long-term relationship with them. Remember that technology is always changing, as are medical regulatory standards. So you'll want to make sure that your vendor will be in business in the long run, and that they have the ability to invest in future development. After all, EMR implementation can be costly and you don't want to be making major changes to your EMR system every few months.
If you want to adopt EMR in your healthcare business, get in touch with us today and see how we can help.