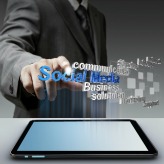 Facebook has become a popular platform for companies looking to expose their business to a wider audience. Completely free and equipped with a user-friendly interface, Facebook can prove to be an efficient tool for increasing your customer base. Simply create a Facebook page and you can post your latest products or services and promotions, reaching thousands of your fans in a matter of minutes. But there's more to posting on Facebook than meets the eye. Why does a business page with over a million followers get only a couple of hundred likes to each of their posts?
In recent months, Facebook has again changed its news feed and pages algorithm, which has resulted in decreased visibility for many companies' posts. The good news is that you can re-engage with your fans by applying these simple tips to your Facebook posts.
Plan your calendar
You'll want to devise a weekly or monthly post schedule containing ideas of things to write about. A content calendar is an easy way to make sure you post regularly, and will ensure that your posts are well-planned and interesting. Without a calendar, you'll find it hard to write when you need to – and no content means no visitors!
Offer value
Facebook is a great way to advertise updates about your company, but don't get carried away. People don't want to read long and boring reports about your business's performance. You need to create value by posting content that revolves around your business, such as product tips, sales events, demonstration videos and photos, while still being relevant and interesting to Facebook users. Be as creative as you wish, but the key is to write posts that give real value to your readers. This builds your credibility and reputation, and there's a good chance you'll get repeat visitors to your business page, as well as have readers share your posts to their own profiles.
Keep it short
Nowadays, businesses strive to get their content visible on Facebook's news feed – and it can get very crowded. Most people tend to scan their news feed quickly and skip the lengthy posts. Facebook itself says that posts of between 100 and 250 characters get more engagement, and shorter and succinct posts are better received. So it's important to keep your posts short and to the point.
Schedule posts
Facebook has a 'schedule post' function, which you can use to your advantage. If you're feeling extra productive, and have created posts for an entire week, you can schedule them to post automatically at specified times. Scheduling posts help you maintain a consistent presence for your readers.
Want to learn how your business can benefit from a Facebook business page? Get in touch with us today and see how we can help.