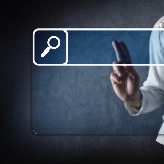 Most of us use various types of web browsers to access the Internet on a daily basis. Sure, there are a number of different browsers out there to choose from, most of which are effective enough. But an ordinary browser may not live up to the expectations of tech experts, who require extensive functions at the ready. Recognizing this need, the ex co-founder of the Opera browser has unveiled Vivaldi, a brand new tool to browse the Internet. Read on to find out more about the origins of Vivaldi and how it may benefit you.
What is Vivaldi?
Back in 1994, Jon Von Tetzchner and his team developed the Opera browser, aiming to serve each user's individual requirements. However, when the company diverted from its initial purpose, Von Tetzchner left Opera and decided the time was ripe to design another browser, Vivaldi.
Packed with various features, Vivaldi focuses on the needs of power users and on those who want to gain more from their browsing experience. Vivaldi is a Chromium-based application and has similar features to its predecessor, Opera. This is a clear attempt by Von Tetzchner and his team to continue remaking what they believe Opera should have been.
As well as the usual components that other browsers possess, Vivaldi packs in a number of functions that could be very useful for the kind of user who works with a lot of content, keeps a lot of tabs open and spends a lot of time on the Internet.
The Features
Here are some neat functions Vivaldi offers to its users. If you make the most out of these tools they might just work wonders.
Speed Dial – Vivaldi adopts the speed dial function from Opera. If you're a fan you'll realize it makes website navigation so simple. Speed dial allows you to organize websites based on your interests all on one page; e.g. News, Sports, Health, Tech.
Tab Stack – opening too many websites at once? Couldn't find what you wanted under all those excessive tabs? Tab stack lets you arrange those messy tabs by adding multiple tabs on a single one. Simply drag and drop the tabs to your desired spot.
Quick Command – another powerful feature for power users. Quick command is an option for keyboard and shortcut users. You can customize and execute various settings such as opening tabs, bookmarks and other features with the keyboard.
Notes – taking notes from your favorite website has never been easier. With this function you can easily jot down what's on your mind while browsing. Notes automatically remember which site you were browsing and allow you to add tags for future reference.
Despite being in its early stages of development, Vivaldi has many advantages and boasts impressive features for high-level users. Its efficiency in the long run remains to be seen. However, with the current functionality Vivaldi provides, it is a browser that all tech savvy users should consider.
Do you want to learn more about the best Internet browsers for your business? Contact us today.