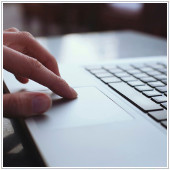 Looking back at it, 2014 was a great year for Apple. From the iPhone 6 to iOS 8 and OS X Yosemite, along with other new products, there were many useful products and systems introduced. Now it is time to look forward to 2015 and what tech developments we might benefit from in the year ahead. Here are five changes we expect from Apple in the foreseeable future.
1. Apple focuses more on business solutions
Early in 2014, Apple announced that they would be entering a long-term partnership with enterprise giant IBM. The idea behind this was that Apple would work with IBM to develop a better way to bring mobile solutions to businesses and whole industries.
Up until now there has been little announced beyond this initial partnership. However, you can expect that both IBM and Apple are working on big developments that could debut in 2015. One indicator of this is the way many Apple products, mobile devices especially, are being integrated into businesses. Most devices, like the iPad, enter the business via an employee bringing them to the office (BYOD), and using their own device for work.
While this has worked well for many companies, the business side (apps, marketing, company-wide management, etc.) has largely been lacking or unsupported. It is a fair belief to think that Apple will continue to develop products in 2015, but leverage the IBM partnership to make devices easier to use and integrate into business; while also taking advantage of IBM's wide industry expertise to launch industry-specific apps and services.
2. A larger iPad
Rumors started to fly about Apple developing a larger iPad for release some time in 2015. The word is that they are working on a 12.9 inch device that is supposedly being slated to be a replacement for low-end PC's small netbooks.
This device could be great for businesses, especially those with employees who are on the road a lot, or who work directly with clients. Think about it: A highly portable tablet with enough screen space to run most apps, combined with a subscription to Office 365 or Google Apps, with a possible keyboard case. It could very well be a great solution for many businesses.
We can't say when, or 100% for sure if this device will be released, but signs and rumors are pointing to a likely launch in 2015.
3. Apple Watch
This prediction is pretty much a no-brainer, largely because it has already been announced. Scheduled to be released in the spring of 2015, the Apple Watch should be the accessory of the year. Like most other Apple products, this will no doubt be a popular product with high demand from the domestic market.
At this time however, it really doesn't look like there will be much use for this product for businesses for the time being. Sure, it provides a convenient way to interact with your phone, but many businesses will likely see it as more of a distraction than a help. That being said, some employees will probably purchase one privately so you do need to aware of this device, especially when it comes to your BYOD program and if the device is used for business activities.
4. An incremental update to the iPhone
With 2014 seeing the release of both the iPhone 6 and 6 Plus, Apple brought some high-powered devices to the market that were a big step up over even the iPhone 5. In 2015, Apple will likely have a hard time outdoing the iPhone 6, so will possibly introduce a small update to the phone instead.
This version will probably have an improved processor and some small improvements that will make the phone a little more competitive against other devices released in the coming year. We don't however expect an iPhone 7 or 7 Plus this year.
5. A smaller update to OS X
The past two years have seen back-to-back big versions of OS X drop. The most recent version, Yosemite, was a new design introduced along with a number of new features that brought the desktop operating system closer to Apple's mobile operating system iOS.
In 2015 you can expect a new version of OS X to be unveiled and likely released, but we are pretty sure that it won't be as big of an update as the last two. From what Apple has said about these systems, it looks like most features introduced in the next version of OS X will bring the iOS and OS X even closer together.
We're curious to know what you would like to see from Apple in 2015. Let us know! And if you would like to learn more about implementing any existing Apple devices into your business, contact us today.