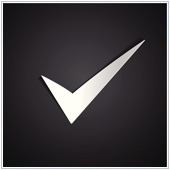 Google offers small to medium businesses some incredibly useful apps that can help increase productivity and more. With Google Sheets, users can create and maintain spreadsheets, but one function has been missing in recent past versions: Spell Check. Did you know that with the most recent version of Google Sheets Spell Check has been brought back?
Spell Check in Google Sheets
When Google introduced their new version of Google Sheets they brought back a much requested feature – Spell Check. In Google Sheets, Spell Check works much the same as it does in other apps like Docs; you can select whether to check the entire sheet, worksheets, columns, and even individual cells.
In order for this feature to work best you need to ensure that the spreadsheets you are using are created using the new version of Google Sheets. You can check this by looking for a green checkmark on the lower-right of the file you would like to check for spelling.
This checkmark indicates that the sheet is running the latest version of Google Sheets. You can then run Spell Check on the whole sheet by:
Opening the sheet you would like to check for spelling.
Clicking Tools followed by Spelling.
The Spell Check should highlight any errors, along with replacement suggestions. If there are errors you should see a drop-down window open with options to:
Change – Will change the error to the selected word.
Ignore – Will ignore the error.
Add to dictionary – Will add the word that is highlighted to the dictionary.
If you would like to check either a column, row, or number of cells, you can do so by selecting this area first and then pressing Tools followed by Spelling. Interestingly enough, this feature is also available in sheets that were created in the older version of Google Sheets and then updated to the new version.
Looking to learn more about Google Sheets, or other Google Apps? Contact us today to see how we can help.