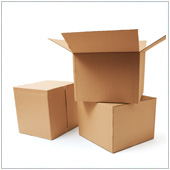 Devices running Windows Phone, while not as popular as other systems, have many features that small to medium business owners can take advantage of. One such feature is the ability to move your apps from your device's hard drive onto an MicroSD card. If your device has an SD card slot here's how you can use this feature.
Before you start moving apps to your MicroSD card, you should be aware that this feature works best on devices running Windows Phone 8.1. So, if you are not running this version on your device, the following tips may not work. Also, not every Windows Phone device has an expandable memory slot, so it is best to first check the technical specifications for your device.
Installing new apps to a MicroSD card
This option is best for when your device's main hard drive is full and you want to install apps while keeping existing ones. You can set it so that any future apps will be automatically installed onto your device's MicroSD card instead of the hard drive, by:
Opening the Settings app.
Scrolling down and tapping on Storage Sense.
Tapping on the box labeled Store new apps on my.
Selecting SD card.
Note that because the MicroSD card is removable from your device, you will need to have the card that has the apps installed on it plugged into your device in order for these to work.
Moving installed apps to a MicroSD card
If you have apps installed that you would like to move to the SD card, such as apps that you don't use as often, you can do so by:
Opening the Settings app.
Scrolling down and tapping on Storage Sense.
Tapping on Phone which should be located at the top of the screen.
Selecting Apps + Games followed by the app you would like to move.
Tapping on Move or Move to SD card followed by Yes.
While this is useful, not every app can be moved over to your SD card as this is actually up to whether the developer has selected for their app to be movable or not.
If you are looking to learn more about using your Windows Phone and to find out what you can achieve with it, make the call to us today.