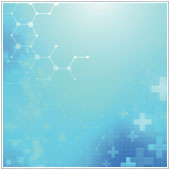 In order to become a pacesetting medical practice, you have to leverage technology as a tool to provide exceptional care—and gloStream's cloud-based and meaningful-use-certified and performance-management service, gloCare, allows you to do that.
Unlike competitive offerings, gloCare is highly personalized, allowing gloStream to tailor the technology to each individual doctor's needs, even when a practice has several doctors practicing medicine differently.
gloCare includes Microsoft-Word-based notes that allow doctors to capture the rich tapestry of each patient encounter without expensive programming, and gloCommunity lets doctors to download and share content, such as templates, to provide more efficient patient care. It's also easy to go mobile, as gloCare includes gloMobile, a native iPad application that lets doctors and practice staff access patient information and staff resources anywhere.
gloCare is used by thousands of practices across the country, and getting started is easy, as gloStream provides onsite, in-person training to ensure our clients become highly successful users. Contact gloStream for more information.