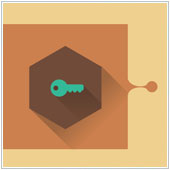 It is understandable that sometimes you can feel that your privacy is being invaded when someone asks to use your personal computer. After all, this is where a lot of personal messages, information and data is stored. There may also be history entries, bookmarks and instant messages you don't want someone else to be looking at. With Google's Chrome, profile lock, a new feature that is being tested, you can have greater peace of mind that your privacy is being protected.
What is Chrome profile lock?
Chrome profile management system, as it is also known, allows you to lock your browser profile session, in a similar way to locking your entire desktop. What this means is that another user can still access apps and files stored locally, but won't be able to sift through your personal data, bookmarks and personal apps because they will be using a Guest version of Chrome.
This eliminates the hassle of you having to quit your session or having to go through the process of creating a separate user account for the borrower to protect them from viewing your information.
How to lock your Chrome session?
Open Chrome and in a new tab enter the following address: chrome://flags.
Press Ctrl+F and search for Enable new profile management system.
Click on the link to enable the feature (change default to enabled).
Finally, press the Relaunch Now button at the bottom of the browser window.
When Chrome comes back you'll see a drop down button with your Google account name in the title bar at the top-right of the screen. Click on this to reveal your user card, then click on the lock icon when you want to drop password-protection over your current Chrome activities.
Once locked, the browser will vanish and the User Manager window will appear along with the Browse as Guest option for when someone else is using your computer. Keep in mind that the User Manager window will remain active until you re-enter your password; even after restarting Chrome or rebooting the operating system.
Be aware that this new Chrome profile management system is not yet enabled by default and is still in the testing phase on Windows, Mac and Linux. Looking to learn more about Google's applications? There are lots of ways that we can help you and your business, so get in touch.