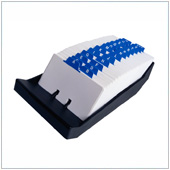 Today, more than ever before, business owners and managers are relying on their iPhone to keep contact information on hand. But depending solely on your iPhone to store vital data has its drawbacks as people move and change their numbers all the time. So here are five essential apps that'll keep your iPhone's address book versatile for contact management and recovery.
Five essential apps to boost your iPhone address book's capabilities:
While iPhone's address book is a convenient tool for contact management, proofing it with these applications will not only make it more powerful but also more secure, so you won't have to worry about losing your contact information or missing out on updated information again. Looking to learn more about iPhone and its features? Contact us today and see how we can help.