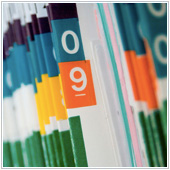 The Department of Health and Human Services has set the final deadline for health-care organizations to transition to ICD-10, and it's just 14 months away—on October 1, 2015.
ICD-10 is designed to provide better patient care, disease management, and quality measurement—especially for patients under the care of multiple providers.
It replaces ICD-9, whose limited structural design lacks the flexibility to keep pace with changes in medical practice and technology. The longer ICD-9-CM is in use, the more the quality of health-care data will decline, leading to faulty decisions based on inaccurate or imprecise data, according to the Journal of AHIMA.
Originally, the deadline for ICD-10 Compliance was October 1, 2014, and health-care organizations worked feverishly to prepare for it. But then came the Protecting Access to Medicare Act of 2014, which called for delaying ICD-10 implementation. That threw countless health-care organizations back into flux.
Now it's final, and health-care organizations have necessary certainty to move forward with their implementation processes, including testing and training. How will you use the extra time?
If you are looking to upgrade your systems to ICD-10, or to ensure your practice is ready, contact us today to learn more about how our solutions can help.