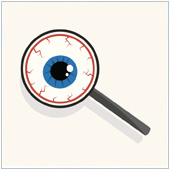 As we move toward the October 2015 compliance deadline for ICD-10, the Journal of AHIMA has tackled three misconceptions about the new coding system.
ICD-9 isn't so bad. In reality, ICD-9 is obsolete, and the longer it is in use, the more the quality of health-care data will decline, leading to faulty decisions based on inaccurate or imprecise data. This could lead to increased operating costs along with mistakes which could have a negative effect on your practice and overall billings.
More codes create confusion and difficulty. Almost half of the new codes reflect the ability to differentiate one side of a patient's body from the other. Moreover, more codes, which are more precise, will in fact make it easier to find the right code. It's true that it will take time to learn the new codes, but in the long-run you should see overall efficiency increase, along with more accurate medical records which will make your job easier.
We could just use SNOMED CT or move right to ICD-11. Terminologies such as SNOMED and classification systems such as ICD-10 different roles—albeit complementary ones. And, ICD-11 won't be ready for prime time until 2017, and that dates marks the beginning, not the end, of the process toward adoption. Remember, ICD-10 was first used by World Health Organization members 1994—and 10 year's later it's just going live on a widespread basis.
If you would like to learn more about ICD-10 and how you can ensure that your practice is ready for the October 2015 deadline, contact us today to learn how we can help.