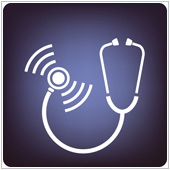 Physicians have little reason to engage in telemedicine because they typically aren't reimbursed for services rendered virtually – but now two Mississippi senators are seeking to change that.
The Telehealth Enhancement Act, introduced by Senators Thad Cochran and Roger Wicker, alters Medicare payment policies to cover telemedicine, among other things.
Essentially, this bill's goal is to Free doctors to more widely practice telemedicine, beyond that, it better serves patients and saves taxpayer dollars.
It's particular important in poverty-stricken and rural areas such as Mississippi (which is widely considered both the poorest and the unhealthiest U.S. state) – because, according to Wicker, "Telehealth cuts down travel time and increases access to specialists for residents in many rural areas who do not live near these essential health-care resources."
The ambitious effort, which appears to have 20 early bi-partisan supporters, is supported by the American Telemedicine Association (ATA), which has also supported previous iterations of the bill, including the Telehealth Enhancement Act of 2013.
As health-care organizations begin to implement services such as telemedicine, revenue cycle management will become even more important. As a practice, you have to get paid for the services that you render, even when they're rendered over the phone. gloStream Revenue Cycle Management services can help. With increasing technologies such as telemedicine driving greater complexities, your practice needs someone that can provide simplicity and cost savings.
Contact us today to learn more about how a gloStream Revenue Management solution can help your business get the most out of any billing situation.