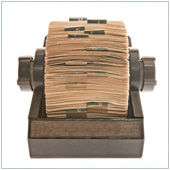 For many years people have been turning to their smartphones, like the iPhone, to store important contact information such as names, addresses, phone numbers, and email addresses. But the fact is, people move and change their numbers all the time. Relying solely on your smartphone as a memory bank for your contacts can be risky – you could lose it all if your phone breaks or gets stolen too. With that in mind, isn't it time you started keeping your iPhone's address book secure and up-to-date with some essential apps?
Five essential apps to boost your iPhone address book's capabilities:
While iPhone's address book is a convenient tool for contact management, proofing it with these applications will not only make it more powerful but also more secure, so you won't have to worry about losing your contact information or missing out on updated information again. Looking to learn more about iPhone and its features? Contact us today and see how we can help.