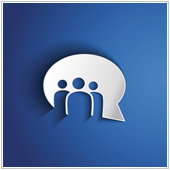 It has become somewhat of a tradition for the big tech companies to hold an annual conference where they talk about trends and products the company is working on. For Google, this is I/O, which is held annually at the end of May or June. This year, it was held on June 25 and 26, and as usual, Google has some big announcements that business owners will be interested to know about.
During I/O, Google announced a ton of new products and features, while also holding seminars and sessions all related to developing programs and solutions using Google's various programs and devices. The most popular event however is the keynote, where the company provides a high-level glance at the most exciting developments to come in the next year or so. Here is a brief overview of the five most business-relevant announcements.
Android L
Overall, Android has grown immensely over the past five or so years. It's now the world's most popular mobile operating system and there are a wide range of businesses using Android devices. On an almost yearly basis, Google has announced a new version of Android, but over the past few years there hasn't really been a major overhaul to the system. Google aims to change that this year with Android L.
The next version of Android will feature a redesigned User Interface that is not only more modern but also smarter and more colorful. Using a new layout system, called material design, Android L aims to provide a consistent look across all apps and devices. For example, the Gmail app will look the same on a tablet as it does on your phone.
Aside from a new look and interface, there are also a number of features introduced with Android L, including:
A new way to display notifications – These will also be displayed on your locked screen.
Increased dependence between apps – Google is aiming to make it so that apps work better together. The example showcased at the conference displayed a Google search for a restaurant using Chrome, and a search result allowing you to book a table directly from another app, without having to close Chrome and open the table booking app.
Faster operation – Google has developed a new way to put the OS together, which will allow apps to run faster, smoother, and more efficiently on the same hardware.
Better battery life – A new mobile project Google is working on, called project Volta, will allow app developers to track and easily see where their app is using increased battery power. This can then be investigated and changes implemented wherever possible to limit this energy drain. This will help ensure better battery life overall. There will also be a new power saving mode, allowing users to lengthen battery life by up to 90 minutes when their device's battery is low.
There are also likely to be a slew of new and improved features introduced when Android L is released which, according to Google, should be sometime in the fall – likely late September or October.
Android Wear
The company noted that they were going to get into the smartwatch game earlier this year, and at I/O they introduced a number of new smartwatches and an Android Wear app you install on your phone that gives these watches functionality. Think of these watches as an extension of your phone; showing relevant information and notifications. In other words, they are really kind of like Google Now on your wrist.
In the demo we saw, your watch will show upcoming events and information related to your location. So, for example, if you have a flight in three hours, you will be able to access your flight information, boarding pass, and even receive updates about the status on your watch, without having to look at your phone.
It can also function as your notification center. You can set your phone to buzz when you receive a new email and read it without looking at your phone. You can even interact with it using your voice. For example, you can dictate emails or even Internet searches.
There are currently two watches available to order, with a third coming later this summer. Because these devices are new, it's not easy to tell whether they will be useful for all business users. However, if you spend a lot of time on the road or out of the office, this could prove to be a good way of keeping track of your day and important notifications.
Android Auto
Governments around the world are increasingly implementing tough laws regarding the use of mobile phones whilst driving. While safety is paramount, the restrictions can be tough for those who spend a lot of time traveling with work.
In an effort to make things safer, Google has introduced Android Auto. This system is designed to be integrated into new cars and connect to your phone. With Android Auto you will be able to access your phone's music, notifications, contacts, and messages while on the road. The idea is that these will show up on your car's navigation screen and can be interacted with via steering wheel controls or your voice.
In the demo shown at I/O, the driver received a text message which was read to him aloud, and he then responded using his voice. He was also able to set reminders, play music and find directions – all without picking up his phone.
Generally speaking, when this system starts to show up in cars later this year, it should allow you to interact with your phone while still focusing on driving and not breaking any distracted driving laws of course.
New features for Drive
I/O wasn't all about Android however, Google also talked about a slew of new features and an overhaul to their popular cloud storage and collaboration platform, Google Drive. In the new version, the overall platform is quicker. You will be able to see file information at the click of a button, and open new files by double clicking on them. You can also select multiple files, just as you do on your computer, and easily add these to one folder or action the files as a group.
Possibly the biggest, and most useful, feature in the new version of Drive. This version will bring enhanced editing options, which are available in the three main collaboration apps – Slides, Sheets and Docs. In the new version, you should see a pencil icon in the menu bar above the document. Click on this to access the new editing options. For example, Suggesting will allow you to edit the doc, but instead of the edits being made, they will show up as comments that need to be approved to implement the suggested change.
With the update, a common issue with Drive was also fixed: The ability to add and edit Microsoft Office documents. Now, Google says, you will be able to add Office files and edit them directly from Drive, without having to convert them to their Google equivalent. These features should be available now in Google Drive, or will be within the next month or two, so be on the lookout.
A premium option for Google Apps
Finally, at the I/O keynote, Google talked about a new version of Google Apps they like to call Google Drive for Work. This package, aimed at getting businesses to move over to the paid version of Google Apps, is a premium version of the basic version of Google Apps.
For USD 10 a month, users get unlimited cloud storage, enhanced audit reporting and security controls. For companies with less than five users however, the storage amount is set to 1TB per user. If your business is seeing an increase in the amount of data you need to store, this new premium account could be right up your alley.
Looking to learn more about the products and updates announced by Google? Contact us today to see how we can help.