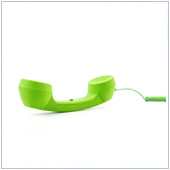 Modern business communication platforms are more often than not migrating to digital solutions that are supported by an Internet connection. When looking at different solutions, many businesses come across two major solutions: VoIP and Unified Communications. The problem is, both of these can cause some confusion, especially because the idea behind both sounds so similar.
What is VoIP?
VoIP, or Voice over Internet Protocol, is a modern communication method that enables voice communication over a business's network connection. With many VoIP solutions you are able to use the same phones you do on traditional networks. You just need a small adapter that turns your voice into a digital signature that travels on top of data on your network.
VoIP is common these days because many businesses have high bandwidth Internet connections that can support it, and many solutions offer considerable cost savings compared to traditional phone lines.
What is Unified Communications?
The other main modern communication solution many business owners come across is Unified Communications (UC). This is a group of modern real-time and non-real-time communication services that provide businesses with a consistent user-interface and experience across multiple devices and platforms.
Many UC solutions include:
Internet telephony (VoIP)
Instant messaging
Video conferencing
Screen sharing
Call control
Speech recognition
Email
Voicemail
SMS
These solutions are often delivered via a number of programs that can be combined to look the same and interact with other systems.
One of the best examples of UC in use is the idea of a customer calling to ask a question about one of your products. They unfortunately call after business hours and decide to leave a voicemail message. After they hang up, software that powers the phone system translates the message into digital form and emails it to your marketing team. Your marketing manager receives the message, in email form, on their mobile device and is then able to call the client back.
This scenario likely happens using three different systems – voicemail, email, and VoIP – and three different programs. The thing is, these programs are all 'unified', so they work as one unit.
What's the difference between the two?
The biggest difference between the two communication concepts is the scope. Many VoIP solutions focus just on Internet-based calling, while UC focuses on company-wide communication. More times than not, the voice part of UC is powered by a VoIP platform.
That being said, many VoIP solutions offer some form of UC features like voicemail, instant messaging, and video calls.
Which option is best for my business?
This is a question businesses often ask us, and the answer is that it really depends on your company and your current situation. If you already have a traditional phone system in place in your office, and are looking just to cut your phone bills then a VoIP solution may be the best solution.
One of the biggest downsides of a UC solution is that it can require a fairly large investment; certainly larger than VoIP. If your business is operating on narrow margins you probably won't be able to implement a full UC solution all at once, instead having to implement it in steps.
Our best recommendation is that before you consider either, give us a call to learn more our solutions and how we can help your business get the right type of communication that will work for your business and budget.