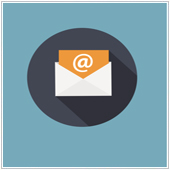 Ever wonder how we managed without email? Having been a vital part of businesses for over a decade, email not only simplifies communication processes but has evolved into a versatile platform for collaboration too. One such service is the Outlook Web App for Office 365, which has just made document collaboration easier through its added features, ensuring your daily email routine is a little less painful. With that in mind, let's take a look at what it has to offer and how it can help with collaboration.
Side-by-side view of documents and email
When your colleague sends you a document to review, you'll see the document attached in an email in your Inbox. When you open the attachment, you can now see the contents of that document within the email itself. No more flipping back and forth between windows to get the information you need.
Files supported for viewing in this new feature include Microsoft Word, Excel, PowerPoint files, most types of image files and PDF files. You can perform all of the standard messaging actions right from within this unified view making it easy to review information in the email alongside the attachment itself.
Easy document editing and reply
What do you do when you want to edit the attachment in your email? You download the attachment, make your changes, re-attach the file and send your reply. Now you can say goodbye to all that hassle. With the new side-by-side view, all you have to do is simply click Edit a Copy right above the attachment and message.
When you do this, a draft reply-all message is created for you to store this new edited version of the attachment. Then, a new editable copy of the attachment you received is created and renamed with your name at the end of the filename. This way you can differentiate the new copy of the file from the original one. The new copy of the attachment is live, meaning any changes made are automatically saved. Once you're done editing, simply type a response in the email and click Send. Types of files supported for editing include Word, Excel and PowerPoint files created in Microsoft Office 2007 and above.
Additional enhancements
In addition to the side-by-side view and edit-and-reply enhancements, the attachment user interface has also been updated. Now when you attach files, the overview is bigger and better looking. You can also now download multiple attachments at once in the form of a single zip file, making life a tad easier.
While Outlook Web App's added features might not be a total game changer, you can be sure that the next time you're looking to collaborate, you're able to do so faster and easier. Want to learn more about Office 365 and its apps? Contact us today.