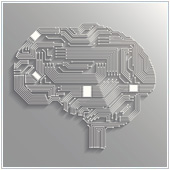 One of the biggest trends in the world of modern smartphones is that they are getting smarter. Most mobile developers are striving to make your phone even more an extension you and your life than ever before. A common tactic they are using is by creating personal assistant apps. Apple has Siri, Google has Google Now, and now Microsoft has organized a contender with Cortana.
What is Cortana?
If you're a video game aficionado then you will likely know that Cortana is the Artificial Intelligence character from the immensely popular Halo series. In early 2014, Microsoft announced that they were working on a personal assistant program for the mobile version of Windows 8.1 and Cortana was created.
The idea behind Cortana is that you use it as your personal assistant. When you want to know the answer to a query, simply ask and your ever-helpful PA will find the answer for you. As you use your phone and interact with the app, it will learn what you like and your interests and keep you informed about these preferences. You can even use it to place calls, check-out the weather, set reminders, and more.
The Cortana personal assistant has been released for all US users of devices running Windows 8.1 and worldwide users should be getting it by early 2015.
On a side note: One interesting tie-in with the app is that the voice of the Cortana app on your Windows 8.1 device is actually the same voice as Cortana from Halo! We guess that this is Microsoft's way of telling us that the Cortana app is much like the full-on Artificial Intelligence from Halo.
How to use Cortana
Before you start using Cortana, you should first enable it. This can be done by:
Swiping to the left on your phone to open the app drawer and selecting Settings.
Swiping over to Applications.
Selecting Cortana.
Sliding the bar at the top of the screen from Off to On.
Once you enable Cortana, you should see a tile placed on your home screen. Tapping the tile will open the app, or you can press and hold the Search button at the bottom right of your device. When the app is open, simply press the microphone icon at the bottom to interact with your device.
You can tailor the information and interests Cortana has access to by pressing the Notebook button at the top-right side of the app. Once you have set a few interests and have used the app for a short while you should start to notice more relevant information being displayed.
Recent updates
Microsoft has noted that they will be releasing updates to Cortana every few weeks and some of the latest include features that make the app much more useful. The latest big update announced two new features:
Nearby places – Cortana will now recommend places to go to nearby. Using data from apps like FourSquare, you will now be able to discover the best places nearby that are new, popular or have lots of buzz.
Local apps – If you enable this, you will get suggestions for apps that are relevant to your location. For example, if you go to Seattle you will get a list of recommended apps like maps, transit, etc.
These new features should be available now. To ensure that they are:
Open Cortana.
Tap on Menu (three bars at the top-right).
Select Interests followed by Discover.
Looking to learn more about using Cortana or the Windows Phone in your office? Contact us today.