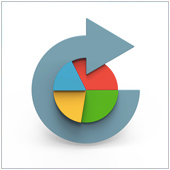 Revenue cycle management is a key driver of progress in health-care organizations, according to a recent Gartner report, but it must be supported by the right systems.
As soon as a patient makes an appointment, revenue cycle management begins. But with disparate legacy systems and applications, many health-care providers are struggling to keep on top of the cycle. "It is critical for providers to leverage the power of data to overcome the challenges of today's health-care landscape, but doing so is difficult with information siloed throughout the organization," says Gartner.
Today, applications supporting revenue cycle management have evolved from those that address parts of the process into more integrated suites of tools. These systems can now use advanced analytics to determine where bottlenecks exist and increase cash flow from revenue cycle operations. But, few health-care organizations can invest in such significant infrastructure.
If you're looking for assistance with revenue cycle management without a significant investment, consider using gloStream's expertise. gloStream scrutinizes claims for completeness before they are ever sent to payers so diminishing the risks of refusals and appeals—and for claims that go unpaid, our team communicates with payers on your behalf so that you can spend your time on patient care. And, gloStream only gets paid a percentage of collections, so we are incentivized to collect all that we can.
Contact us today to learn more.