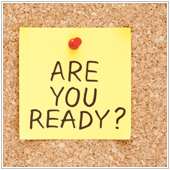 The compliance date for ICD-10 is farther away than it once was, but it's still coming — and health-care practitioners should be moving forward with preparedness plans, if the results of a recent survey are any indication.
The survey — which questioned physician practices, hospitals, payers, vendors, and others — was conducted by eHealth Initiative and the American Health Information Management Association (AHIMA).
It found that most health-care organizations are using the extra time afforded by the delay of ICD-10 compliance to October 15 to invest, train, and test. Most organizations said they're ready for testing, but some are more prepared than others. Around 40 percent of respondents said they'd start end-to-
end testing by the end of 2014, and 25 percent reported that they'd begin by the end of 2015. And, to minimize productivity loss, 68 percent of respondents said they will conduct additional training, with 31 percent hiring more coders to help with the transition.
Concerns about ICD-10 remain, however. One pertains to preparedness, with 45 percent of respondents reporting that they don't have a good sense of their partners' readiness. Another pertains to financial impact, with 38 percent of respondents saying they thought their revenue will decrease, and 14 percent saying they think it will stay the same. Only 6 percent think it will increase.
Clearly, while the ICD-10 transition seeks to improve accuracy of claims and quality of care, not everyone has a clear plan to derive value from it. But now, it seems, is the best time to prepare. We recommend that you contact us today to learn more about how we can help ensure that you are ready for ICD-10.