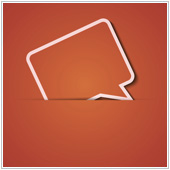 Messaging apps have become an increasingly popular application that most business operators rely on. Not only do they help with getting information and visuals across, but messaging apps these days allow for voice recording and video integration too. Paired with the number of iPhone users, it's safe to say that many people are dependent on the iPhone's messaging capabilities. With that in mind, isn't it time you had a comprehensive view of some iPhone messaging tips to help ease your communication process?
1. Create Shortcuts
Have you ever typed phrases that you often use on the iPhone messaging app only to correct the typos that often come from typing on the touchscreen? To do away with this annoyance, you can create shortcuts for phrases by going to Settings>General>Keyboard>Shortcut and clicking on Add new shortcut. Now, whenever you type in a particular word that matches the shortcut you've entered, you won't have to type out that entire phrase again.
2. Voice Messages
While voice messages have been ignored by many people, they're actually a fast and effective way to communicate in the iOS messaging app. Simply record any message through the Voice Memo that is available in the Utility folder and tap on the arrow symbol in your recording page to share them on your messaging app. Now you won't have to worry about typing your message or there being any sort of miscommunication again.
3. Share Contacts
Sharing contacts is handy for business operators. And while you'd usually go into your contact page and type in a contact's phone number, there is a quicker way to get the job done. Simply tap into contact information and then scroll down and hit the Share Contact option. Not only will you eliminate having to type that contact's phone number, but other information from that contact such as their email or work address will also be shared without you having to copy and paste it.
4. Share Messages
Sharing of information is a basic task in any business, and if you want to share a message but don't want to type it out or even copy and paste it, the iPhone messaging app features another alternative. All you have to do is tap and hold down the message, tap on More and then on the blue arrow on the bottom right corner of the prompt command. By doing this, your message will be placed in a new message screen and you can simply choose your recipient.
5. Hide Message
We all need some privacy, especially where work is concerned, and the messaging app on the iPhone allows you to keep your messages to yourself by stopping the message preview from showing in the Notification Center. Go to Settings>Notification Center >Messages, then tap Show Preview to turn the message preview off. Now, when you receive a message, your iPhone will only display who sent that message without compromising its content.
Familiarizing yourself with iPhone's messaging capabilities will save you time and frustration – and in chaotic business environments that can be a huge advantage. Looking to learn more about iPhone and its capabilities? Contact us today and see how we can help.