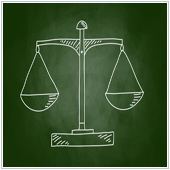 In the last article, we looked at how Mac and PC differ in terms of specifications, operating systems and software; and here we continue to explore other differences between the two rivals. When it comes to buying a computer, it's not just about design and specs, but also about models, availability, security, customer satisfaction, and of course price.
Models
Apple offers five computer lines comprising of the Macbook Air, Macbook Pro, Mac Mini, iMac and Mac Pro. This limited selection is not a sign of weakness but a part of the company's 'less is more' approach to marketing.
PCs have a larger variety to choose from, with industry giants such as Acer, Asus, Dell, HP, and Lenovo, who offer numerous configurations of both desktop and laptop models. This can be beneficial in helping you find a specific computer that meets your needs.
Availability
When it comes to third party retail stores, Apple is more selective than PC manufacturers about where it sell its products. As of April 2014, Apple has 424 retail stores in 16 countries and an online store available in 39 countries. However, Macs are still not available at many stores that sell PCs.
PCs are the most numerous and popular computers out there, and can be found at every store that sells computers, except for Apple stores. This makes it easier to find PCs, especially if you don't live near an Apple store.
Security
With the vast majority of computers running on Windows, most attacks focus on PCs. Malware like Trojans, which trick users into installing the software by pretending to be a useful program, or botnets, are common to PCs, but rarely harm Macs.
This doesn't mean that Macs are 100% secure. As Macs become more popular, threats are increasing. Nonetheless, a Mac user is still less likely to be a victim of successful attack than a PC user.
Customer satisfaction
Recent surveys conducted by PCWorld and PCMag revealed that personal users choose Mac over every single brand of PC available. Businesses on the other hand still prefer to stick with PCs.
While Apple does score high on many surveys, especially because of the value placed on face-to-face service, there are a number of PC manufacturers that offer a comparable service. Also, there are more smaller repair shops that offer unrivalled customer service.
Price
One of the most cited differences between a Mac and a PC is price. Generally speaking, Macs are more expensive than PCs due to their preference of building products around higher-end computers with more costly components. The cheapest Mac computer is the Macbook Air which starts from USD$899, while various models of PCs can be found at a much lower price.
Mac and PC both have strong and weak points. It's best to try both and see which is the better tool for you and which will cover your business needs. If you are looking for a new system, contact us today to see how we can help.