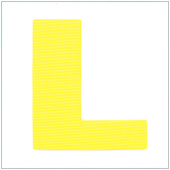 Android, Google's mobile operating system, is one of the most popular mobile systems out there. Each year, at Google's annual I/O conference, it is expected that the company introduces the next version of Android, and at this year's conference held on June 25 and 26, the company didn't disappoint, announcing a new version of Android that will bring about some big changes.
Coming soon: A new version of Android
It's true that you can pretty much guarantee a new version of Android to be announced at I/O. This year, Google was true to form and spent the better part of the whole keynote speech talking about the upcoming changes expected with the next version of Android – Android L. Why Android L? Well, the latest version of Android to date is 4.4, codenamed: KitKat. It makes sense that the next big release of Android will start with the letter L. At this time however, it has not been assigned a dessert related name like the other versions of Android because it is still in development.
Names aside, there were a number of interesting changes talked about by the Google staff. Here are five that business users of Android devices will be interested to know about.
1. Material design – A drastic change to the UI
Practically one of the first things talked about, regarding Android L at least, was a newly designed UI or User Interface. In fact, when released, this will be the biggest change to the look of Android since the Ice Cream Sandwich update in 2011. Powering this change will be a new look Google calls material design.
Material design creates a drastically different look from existing versions of Android. This will bring a flatter design with lots of rounded elements and softer edges that will extend to all versions of Android – tablets, phones, Chromebooks, and even Google's apps themselves. From this, it appears that Google wants to extend Android to other devices and it will do so by implementing a card-based design. These cards will play a front-and-center role with Android L, and according to Google they will be able to scale to meet screen size and dimensions. This means that one app will be able to work on different devices, without the need for a specific tablet, or phone version.
From the demo of material design that Google played, the new UI looks great. It looks clean, modern, and more colorful than ever before. If you are wondering what this design will look like when it comes to apps, take a look at the latest version of the Google+ app for Android, it has already been switched over to reflect the upcoming new style from Google. Or, check out this YouTube video from Google that highlights what the material design UI will look like.
The company also showcased a number of new changes to the UI that will make Android even easier to use. One of the biggest was how the apps interacted. Using the new version, the presenter searched for a restaurant and one of the search results was to an app installed on the phone. Tapping on it opened the app, without you having to close the results, to be able to then search for the restaurant. Overall, this will be a big change in the way Android looks and interacts with other apps.
2. Improved notifications
While a drastic change to the UI is pretty big news, Google wasn't content to just redesign the look of Android. They also showcased an improved notifications function. In current versions of Android, you need to unlock your device and swipe down from the top of the screen to view your notifications which are displayed in chronological order.
In Android L, your notifications will be viewable, and actionable from your locked screen. For example, if you get a new SMS, you can read it directly from your phone's screen, without having to unlock the device and open the relevant app or notifications center.
The other big change will be to how your notifications are displayed. Google is going to take a different approach to this and instead of showing these chronologically, it will display notifications sorted by relevance and importance.
Finally, Google will fix one of the biggest annoyances with Android – if you are working in an app, say giving a presentation, and you receive a call your device will no longer close the presentation and open the phone dialer. Instead, it will show what Google calls a 'Heads Up Notification'. This is a small notice displayed on top of the app that you currently have opened. In the example shown, a game was being played when someone called. Instead of the game closing, you saw the call info hover on top of the app. You could answer, hang up or even send a quick auto-reply SMS (e.g., I am busy, will call you back later) without the current app being closed.
3. Trusted environments
Having a screen lock on your device, such as a pattern or number lock, is essential for all users. This is one of the best ways to ensure that others can't physically access your device and the data within. While screen locks are a security must, there are times when they are more of an inconvenience than anything.
Take for example during a presentation. If you are using your Android device to show a slideshow, and pause for a time on one slide, long enough for your phone's screen to switch off, it is a hassle to unlock the screen and reopen the app.
Google's fix for this is a feature which establishes a trusted environment or device e.g., an Android smartwatch or your Office Wi-Fi. When you are in range of the watch, or the Wi-Fi connection, your device will automatically be unlocked and accessible without having to enter your PIN or code.
Move out of range however, and your device will lock, requiring the PIN or swipe code to unlock. This could be a useful feature for many businesses, especially those who use Android devices on a regular basis.
4. Deeper ties with Chrome and the Web
Many Android users utilize the recent app button on a regular basis. With one tap of the button, usually located on the bottom right of your device, or by pressing the home button, you can open previous apps. With the introduction of Android L, this will also show tabs that you have open in Chrome. This could be useful, especially if you use Chrome on your desktop and want to quickly access the same page on your device.
5. Business oriented APIs
The API, or application programming interface, is an essential part of the mobile device. It is the API that specifies how different apps should work together. With Android L, Google will include some business oriented APIs, with the most important being a set that allows both personal and business data to exist on the same device, without being mixed. In other words, you will be able to use a personal device for work, likely without mixing accounts, something which the BYOD crowd should find incredibly useful.
When can we expect Android L to arrive?
As of the writing of this article, there is no set release date for Android L. During the keynote numerous mentions were made of it being released sometime in the fall. Bear in mind that this is for Nexus, Google Play, and likely new devices released just after Android L. When, or if, it will be made available for other users is unknown, but likely won't be until early next year.
In the meantime, keep reading our blog for updates. And, if you have any questions regarding Android in your business please give us a shout today.