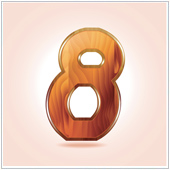 LinkedIn, while lacking some of the clout of Facebook, is still one of the most powerful social networks for business owners and managers who want to connect with their peers. Like many other networks however, in order to be noticed you should not only simply have a profile, but create one that is strong. The question many ask is: How exactly do you go about achieving this?
In this article we will go over eight important steps you need to take in order to build the perfect LinkedIn profile. In fact, we came across a great infographic on Link Humans that could be a big help when following these steps. We strongly suggest you take a look at this when building your profile.
Step 1: Establish your profile
While you don't have to join LinkedIn, it is a good idea if you are looking to connect with other business owners and colleagues through a more professional, business style networking oriented social network. If you do want to connect at this level, the absolute first thing you need to do is to create a profile. This can be done by:
Going to LinkedIn's website (linkedin.com).
Clicking on Join Today.
Entering the relevant information on the following page. We recommend using the name the majority of your customers and clients know you by and your work email address. Personal email addresses are fine if you don't want to fully represent your company.
Selecting Join LinkedIn.
If you use your Facebook account for business, you can also sign up using your Facebook account. Just follow steps 1. and 2. above and click Sign Up with Facebook. You will be asked to log into your account (if don't already have Facebook open in another tab on your browser) then approve the account access rights. Once you've done this you should see your basic profile pop up.
Step 2: Select an appropriate picture
LinkedIn is a work-related network, and to that end you will need to present the right corporate image; this means uploading a professional profile photo. This image should clearly show your face and be cropped to show mainly your head and upper body. The background should be clear or unobtrusive, allowing you to be the main focus.
If you don't have any professional head shots, it might be a good idea to get some taken. Most photographers can snap a few for you, and will be able to provide you with information about how to pose and dress for the shots.
You can add an image to your profile by:
Logging into your profile.
Hovering over Profile which is located in the menu bar at the top of the screen.
Clicking on Edit Profile followed by the camera icon at the top of your profile.
Pressing Change photo and then selecting the image you would like to use as your profile picture from a file on your hard drive.
Ticking Save to set your picture.
The reason a good picture is more important than on other networks is because it has been proven that profiles with professional looking pictures are easier to find and also enhance the potential that other members will want to connect or even recognize you.
Step 3: Fill in your basic information
Once you have a great picture set on your profile go back to the editing screen and add your basic information. This includes your name, role, location, and company. Also, click on the Edit Contact Info tab to the right-hand side of your basic information section. Add as much contact info as you feel comfortable with; we recommend your email address and company website at the very least.
Step 4: Determine who your main audience will be
Before you begin to fill in your profile, you should take time to determine what the purpose of this profile will be. Will it be used to find new colleagues? Or will it be used to connect and communicate with your colleagues? Or, will it used to find prospective clients? Each reason will determine what information you should include in your profile along with the relevant keywords.
For example, if you would like to find new employees you can tailor your profile to show what you do in your job and what makes it so great. You can then also come up with more relevant keywords to use in your content. For example, using the words 'career' and 'job' and including in your summary information about who you are looking for will definitely attract prospective hires. However, this profile likely won't attract colleagues or clients.
Don't feel that you have to limit yourself to one set function however. For example, there are many crossover terms that both clients and prospective employees will search for. So, if you want to use your LinkedIn profile for more than one reason, take some extra time and try to figure out which keywords and ideas you think will work well. The great thing about LinkedIn is that you can always edit everything at any time. So, if you want to switch your audience, you can easily do so by simply editing parts of your profile and changing keywords.
Step 5: Write a solid summary
The summary of your LinkedIn profile is a place where you highlight who you are. Take time to craft this so that you can showcase what you do and your main strengths. Be sure to use relevant industry and position specific keywords and terminology that you believe your audience will be searching for, as this language will make your profile easier to find in searches.
The key here is to write a summary that not only explains what you do and your experience, but showcases who you are. Use active language like 'I', 'my', and 'me', and be sure to include a way for people who don't have a LinkedIn profile to contact you – usually an email, link to your website or a phone number.
Step 6: Add your past and present positions
Once your summary is finished, you should move onto your current and past positions. This section should reflect your resume and highlight the experience you are talking about in your summary. It would be helpful to try and work in some of the keywords you used in the summary or identified earlier in order to really make your experience really stand out.
Chances are you aren't looking for work, so you can deviate a little from your resume here, and highlight what you do best, or how you can help your audience best. Feel free to leave out points that may not be 100% relevant or interesting e.g., how many people you manage, sales goals, etc.
Step 7: Start connecting
Once your profile is mostly complete with experience and a summary, you can start looking for people to connect with. Start by searching for people that you know or work with on a regular basis and inviting them to connect.
Next, join a few groups that are related to your position and industry. These can be found by hovering your mouse over Interests which is located in the menu bar near the top of the window. Select Groups from the menu that drops down and then select Find a group from the right-hand side of the page that opens. Some groups are private and will require you to ask to join them, but don't be afraid of sending in your request.
Once you have joined some groups and started to make connections be sure to be active on the network. It will help to join in on conversations held in your groups and post content on a regular basis. And, if you meet new clients or people don't be afraid of looking them up on LinkedIn and asking to connect with them!
Step 8: Work on your awards and recommendations
Finally, start recommending people that you know. You can do this by going to a colleague's profile and scrolling down to their Skills and Endorsements section. Find skills that you know they possess and press the + Endorse button beside the skill. Most people will also do this for you as well.
If you have won awards in the past, be sure to include these as well, especially if they are relevant to your intended audience. Just be sure to pick the awards that really highlight your skills, as an Employee of the Month award may not be the most relevant.
From here it's really just a matter of tinkering with your profile on a regular basis. Be sure to be active and ensure that your profile really reflects who you are. Doing this will create a stand-up profile you can be proud of.
Looking to learn more about LinkedIn and how to use it for your business? Contact us today to see how we can help.