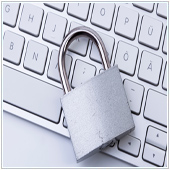 When it comes to the security of your systems and devices, there is a commonly held belief that Apple's devices are more secure than other systems, especially PCs and machines running different versions of Windows. While it is true that there are fewer security threats to Macs, recent events have come to prove that these devices are not as secure as many would necessarily think.
The Apple security myth
It is true that many myths are based on fact. However, the problem is trying to distinguish fact from fiction. Take a look at the most recent security threats, and you'll see that the vast majority are focused on systems running Windows, while there are few that seem to focus on Macs.
It used to be that this was simply because there were an exponentially larger number of Windows users compared to Mac users. This large user base makes it easier for hackers to exploit, therefore hackers usually go after Windows machines leaving Macs to the side.
As a result, this has created the general idea that Macs are more secure than Windows. In truth, Macs are really no less or more secure than other systems and devices and users need to ensure their systems are protected. There are a growing number of Mac users and if you throw into the mix the fact that Apple's mobile devices like the iPad and iPhone are among the most popular devices out there you can bet that it's only a matter of time before hackers start to really try and exploit these systems in increased numbers.
How do I ensure my Mac or Apple device is secure?
Talk to 10 different people and you will likely get 10 different answers as to what you should do in order to ensure the security of your computer and mobile device. To make things a little easier, here is our list of five things you should do.
1. Educate yourself about security threats
The first thing you should do is to keep abreast of current security threats. Many of the top mobile and security oriented companies have blogs that cover the most recent security threats that all users should be aware of. Of course, we try to keep this blog updated with these threats as well so be sure to check here as well.
You can take this even further and educate yourself about the most common ways systems are infected or hacked. For example, here are two of the most recent threats your device and computers face:
(i) iPhones – At the end of May, news came out of Australia about how a number of iPhone users had been infected by ransomware. This style of malware hijacks a device and demands payment from a user before they can use their phone again. In this specific case, it appears that the hacker is compromising the user's iCloud accounts, then blocking the device using the Find my iPhone feature and showing a message demanding payment for the code to unlock it.
Keeping your passwords secure and changing them may help prevent your device from being infected.
(ii) Macs – One of the latest ways Macs are being infected with malware is through programs that are installed when people download other apps. These programs can do any number of things, with the most problematic (for the time being) setting your browser's home page to the developer's own search engine. The engine will then show paid ads in results. While Google also features ads, it is up to you whether you use Google or not. This specific program doesn't give you a choice.
These are just two existing threats, there are countless more out there that you should be aware of.
2. Practice safe browsing
One of the best ways to stave off infections and security breaches is to be proactive. This is because the vast majority of security breaches happen when a user installs programs, knowingly or unknowingly, or clicks on links in emails or on the Web that contain malware.
These forms of intrusion can be nearly stopped in their tracks in a five ways:
(i) Never open email attachments from unknown senders. This is especially the case if the file extensions are for programs i.e., DMG, This includes attachments in emails from large companies and financial institutions. If you are in doubt, try contacting the sender for verification.
(ii) Always hover over links before you click on them. Doing this should cause a popup to appear displaying the full address of the link's location. If for example you get an email from your bank with a link in it, hover over the link to see where it goes. What you are looking for is spelling mistakes, grammar issues or even straight up wrong links. Should any of these be present, the link location could lead you straight to malware which could then be installed on your system.
(iii) Don't automatically open any downloaded apps. It is a good idea to verify any apps first by looking at an app's name by right-clicking on it and selecting Get Info. Look at the source information for the app. If the site is weird or seems different from where you downloaded it from, you may not want to install it.
(iv) Be wary of installing apps from streaming sites. When you try to watch content many sites will ask you to download a plugin or video player. The links shown can sometimes be malware and you will find your systems infected before you know it. In fact, it's a good idea to avoid these sites altogether, especially since some of them are known to host malware that can install itself without your permission or even without you knowing it has been installed.
(v) When in doubt, don't touch anything. If you are unsure about a link or app you are being asked to download, simply don't click on it or download it.
3. Watch where you connect
Apple's products are almost all highly mobile. From featherlight laptops to tablets and phones that fit in almost any bag and pocket you can connect to the office from nearly anywhere. The way most do this is by connecting to their systems via an Internet connection. In many public spaces, shops, and even airports you are never far from a public connection. While this may seem like an ideal way to connect to the office, public connections are notoriously easy to hack.
Anyone with even a basic understanding of networking and tools can hack a public network, accessing data that goes in and out; data which could be sensitive. Once this is captured and possibly decoded, your systems could be breached and even hijacked.
Therefore, it is a good idea to never connect to public networks on any device. Of course, this may not be possible all of the time. So, if you do have to connect to a public network be sure to never enter any passwords or go to sites where you need to log into systems.
4. Install antivirus scanners
It really is amazing how many Mac users simply don't bother with an antivirus scanner. These tools are indispensable for keeping your systems secure and the data stored within them secure. Sure, the chances of your iPhone being hacked or your Macbook's data being exposed are less than other systems and devices but the threat is there, and very real.
There are a number of excellent scanners out there, just be sure to pick a solution that covers both desktop, and mobile devices to ensure optimal security. We can help you pick the best solution for your business, so be sure to talk to us before installing any scanners.
5. Work with an IT expert
Finally, possibly the best way to ensure the security of your Apple products is to work with an IT expert like us. We take the time to get to know how you use your devices to discover your security needs. From here, we can help integrate an effective solution that you can rely on. On top of this, we can also manage your IT, so should new security threats be found, you stand an increased chance of not only being secure but avoiding the threat altogether.
Contact us today to learn more.