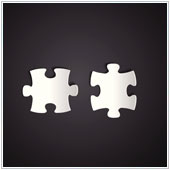 Reports to be finalized hold you captive in your office; business meetings keep you in the conference room all day; and the ritual of exchanging ideas with your business partners keeps you locked up in your workplace. Break free and boost productivity outside of your office with Microsoft Lync, a messaging tool that allows you to escape your office and still perform all your duties just as effectively.
Get immediate response with instant messaging
Sending emails is a fast and standard way to communicate in business. However, there are times when you have to convey or get hold of some important information in the soonest time possible. Stashing your message in a pile of emails might not cut it and this is when you can switch to Lync's instant messaging feature. Your message will be sent immediately, with a pop-up also appearing on the recipient's device to flag the message so you know it will most likely have been seen. It's fast, efficient, and by cutting to the chase, a real time saver.
Hold meetings with HD video conferencing
Reporting can be done with ease through Lync's HD video conferencing capabilities. This enables you to gather your associates from anywhere in the world, whether to present specific data or deliberate a decision. Not only does this allow communication with several people at the same time but also transmits clear videos to the other end of the line with its 1080p HD quality.
Brainstorm with your team through application sharing
Online meetings sometimes prohibit the sharing of files. With Lync's application-sharing capabilities, you can easily exchange ideas with your team. You can share PowerPoint presentations, documents, images, Web pages or your desktop with your team to stimulate conversation based on your input and what you have to report. Lync supports all animations and features of Microsoft PowerPoint, letting you create an engaging presentation without the restriction of your location. If you choose to share your desktop instead, you can select which part of your screen you'd like to show your clients, eliminating the unimportant clutter flashed on your monitors. You can also share a virtual whiteboard that allows you to collaborate with your team as if you were stood in the same room. Online communication has become today's trend for conducting business meetings. However, the choice of which application to use to accomplish tasks requires knowledge of the key features of specific programs. Through Lync's online communication system, companies have minimized expenses allotted for reserving third-party conference areas, business trips, and in purchasing expensive communication systems. Lync supports Windows, iOS and Android systems. What could it support, enhance, and boost in your business?