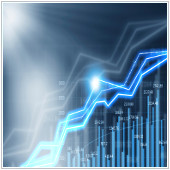 Many businesses pay between USD $100 thousand and $1 million for their business intelligence (BI) system. And yet a lot of corporate data isn't accessed by BI users which raises the question: How important is BI to your business? The simple answer is that it is very important. From analytics to complex event processing and benchmarking, if used efficiently BI can play a major part in the success of your company. With that in mind, it is time you squeeze every last drop of value out of your BI platform to help push your business towards the finish line.
5 ways to improve business intelligence value
1. Pump customer data into your analysis
Most companies are chasing after a 360 degree view of their customers, and while this seems like an elusive goal, it can be achieved. Take the first steps by integrating data from your CRM, accounting, and customer support systems into your BI dashboards and reports to allow analysis of customer growth, profitability, and lifetime value.
Understanding these KPIs can help you spot trends as well as identify opportunities to cross-sell or upsell.
2. Set up alerts and delivery
Your business intelligence can instantly improve its standing and value with alerts and report delivery. Notifications, in the form of email alerts, are useful for managers to keep an eye on business operations without having to log into the BI system. The added perk here is that managers can stay on top of KPIs and new updates even when they're on the move as reports and dashboards can be emailed to them according to a set schedule.
3. Reassess your dashboards
If it's been a while since your BI dashboards were first designed, try updating them with modern charts and stylish fonts. While this may seem unnecessary to some companies, attractive dashboards attract more users and you'll likely see an uptick in adoption after a dashboard refresh.
4. Deploy existing content on mobile devices
By increasing your BI content's availability, you can quickly increase the number of users accessing it. A great way to do this is by deploying your dashboards and reports on mobile devices. This is especially useful for decision makers who travel frequently or need to be able to access KPIs from anywhere; after all it's easier for them to pull out a phone or tablet rather than drag out a laptop. Your BI system likely includes some way to make your existing BI content mobile. Allowing users to access BI the way they want can be a great way to boost your BI value.
5. Make it predictive
While BI has traditionally been used to present historic data for manual analysis, now more than ever it's incorporating predictive analytics. By leveraging stored data from your BI system and applying predictive analytics, you can project future performance and make better business decisions based on more accurate forecasts.
Modern BI platforms come with many options, from multi-data source connectivity to mobile BI. It is up to you to leverage the full breadth of your BI software's capabilities to ensure that you're getting all the value it can deliver. Looking to learn more about business intelligence and its functions? Get in touch.