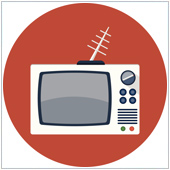 Social media platforms have become a useful tool for businesses to increase reach, as well as draw in potential customers, whether through advertisements or online campaigns. One of the most popular social media platforms, Facebook, is starting to roll out extended video and frequency buying capabilities to help businesses achieve better market penetration. The real question is: What is it and how does it work?
What is Video Views Objective?
Following the introduction of video metrics and Premium Video Ads, Facebook has now introduced expanded video capabilities, called Video Views Objective. This feature will enable businesses running video ads to choose video views as an objective for their campaigns. In short, this allows businesses to take advantage of two solutions to direct Facebook users to additional content. All businesses will be able to plan their campaigns using the traditional broadcast model of reach and frequency.
Video Views Objective (VVO) will be added to Facebook's Ads Create Tool, Power Editor, and its ads application-programming interface. Ads created using VVO will automatically be optimized to be shown to targeted Facebook users who are most likely to view videos across devices. This will allow businesses to take people on a deeper journey with their brand by encouraging them to take action right after they have watched a video, and sending them a targeted brand message later on.
How does this help businesses?
As mentioned earlier, you will be able to encourage those who have viewed your videos to view additional content with two new solutions. Firstly, businesses who work with a Facebook account representative can create audiences of people who have already watched their videos. Ads can be created for those specific groups to help move them from awareness to affinity and consideration of the brand's product or service.
A second way businesses can encourage increased engagement is by adding a call to action, which invites people to learn more and visit a specific destination, such as a page on their website, after viewing a video.
You can also gain more control over the number of people who will view your videos by utilizing reach and frequency buying. This will predictably manage audience sizes and the number of times your ads are shown to these audiences. Traditional broadcast ad campaigns are planned and bought by focusing on the number of people you can reach and how many times you can reach them. This helps align Facebook media delivery with the reach and frequency levels that deliver business results.
Facebook is a versatile tool in that it can be used to exhibit a business's core values, as well as enhance customer engagement and experience. Looking to learn more about Facebook for business? Call us today for a chat.