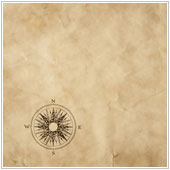 Google Maps is a great tool for businesses and individuals alike. With Google Maps you can save relevant addresses to your Google account and head out without a hint of worry since you can pull these directions on your phone. As a business person you can send routes to clients by sharing maps through email, and also be included in the business listings should a customer look for an address nearby. To be able to benefit from Google Maps check how you can save your addresses through the guidelines below.
Signing-up to a Google account
You have to create a Google account in order to be able to save your home and work addresses in Google Maps. This account can be used for all of Google's services, like Gmail, Drive, Calendar, Maps, and all other Web tools under Google. After you have signed up, log into your account to save your home and work addresses.
Adding your home and work addresses
Open Google Maps and click My Places. From this page, click either Set home location or Set work location and type in your complete addresses to be able to access these on every device.
Hit Save.
Sharing your addresses with colleagues
Many businesses deal with clients from different geographical locations and it is useful to use Google Maps to send out your business location so that they know exactly where you are. You can share your location through email and text messages or even send to a number of GPS devices for easy navigation.
Opening Google Maps on your device
As stated, you should be signed into your Google account to access your saved places as well as your home and work addresses. Open Google Maps and click the address you would like to share. This will show the specific location of your home and work address.
Sharing your addresses in two ways
Once you have opened Google Maps and clicked on the location you wish to share, click the link icon on the left corner of your window. This shows you two ways to send your address. Firstly, you can opt to send the address directly through the Short URL provided by hitting Send. You have options to choose where you want to send it through several mediums.
Secondly, you can copy and paste the code provided just below the Second URL. Choose Paste in HTML to embed in website option and your location will appear on your company website, your personal blog or other sites you would want to share it on.
Whatever your purpose, the accessibility of having your addresses saved in Google Maps can be useful. Through this, you can work and provide directions to business associates, family members and friends, wherever you are.
If you are looking to learn more about Google Maps and how it can be used in your business, contact us today.